While theme parks often take center stage in Orlando, Florida there are many other things to do near the city. When tired of the mouse, the water parks, discount t-shirt shops and the other tourists, venture outside of the area for some local fun. Do note that Orlando, Florida has very few public transportation options, so a car is needed to get to these destinations.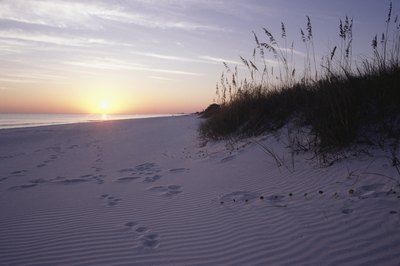 Beach
Travel east on the Beachline to Central Florida's nearest beaches or head west on I-4 to the Tampa area if you prefer calmer waters. Put on the flip-flops and enjoy a day of sun and surf. Cool off in the ocean, walk the shore, hunt for seashells or just relax to the sound of the waves. Pack a lunch or try one of the many seaside eateries that offer food and drink specials. Remember to always follow lifeguard instructions and water safety rules. Don't forget to apply and reapply sunscreen to avoid sunburn and skin damage. Drink a lot of water to stay hydrated and to avoid heat related injuries.
Sanford, Florida
Head east on I-4 to the historic town of Sanford, Florida. Browse among the antique shops in the renovated downtown area. Enjoy a peaceful walk along the river. Grab a bite to eat at one of the downtown or riverfront eateries. Hire a boat and driver at the Sanford Marina for a day cruise on the St. John's River. If traveling with children, be sure to spend time at the Central Florida Zoo to see the exhibits and enjoy the canopy ride.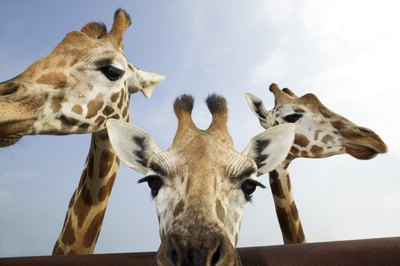 Fish Camps
Try the fresh fried fish at one of central Florida's many fish camps. These rustic sites are often hidden off of the main roads so be sure to be on the lookout for directional signs when driving. Air boat rides and fishing charters are also available at some of the locations. Bring a camera to take pictures of the wildlife and foliage. Just remember to watch your fingers as much of the swampy waters around the fish camps are alligator havens.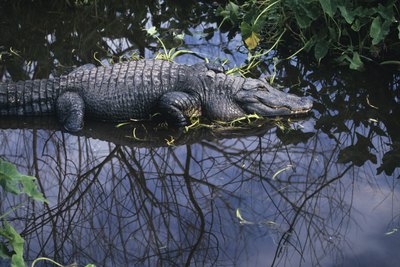 Surf
Catch some waves at Sebastian Inlet State Park in Sebastian, which is approximately two hours from Orlando, Florida. Admission is required. Those new to the sport will find that several area surf schools offer lessons for novices and refresher courses for those who want to polish techniques. If watching the surfers is more your style, be sure to visit the area during the Sebastian Inlet Pro, when many of the world's top surfers will get together to compete at this event to show their style and gain ranking points.