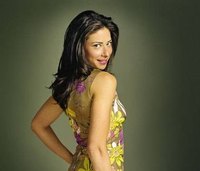 Many older women feel that they need to dress age-appropriately. What does that mean to you? Do you feel old or unattractive in the clothing that you wear? If you do, then you need to spice up your wardrobe and start dressing and feeling younger. With these tips you will be able to dress appropriately for your age while still looking younger.
Jeans
Don't stop wearing jeans. As you have gotten older your figure may be thicker and your hips may have become wider but that doesn't mean you should hide them. Show off your curves while looking thinner by wearing a pair of dark denim boot-cut jeans. Don't wear baggy jeans. Your jeans should always fit your body snugly without being too tight.
Bright Colors
Stay away from earth tones and grays. These colors can make you look and feel much older. Keep yourself alive by adding bright colors to your wardrobe, such as red, pink, orange, yellow, bright blue, and green. Match them with a bright-colored handbag and wear a scarf in bright and sassy colors.
Open Toed Shoes
When the weather allows it, try wearing open-toed shoes; they are not only fashionable but they will keep you cool throughout the day. And don't forget to wear toenail polish for a youthful, happy look.
Jackets
Jackets are a very trendy style for many young women today. The jacket should be no longer than belly button length. Denim are popular and practical. Instead of wearing that old cardigan, try spicing up your outfit a bit by choosing a thin jacket instead.
Skirts
Wear a long skirts with some color in it -- maybe a pattern or texture that incorporates several shades. Shorter skirts with some flare in them provide a fresh look that will show off your legs. Pair your skirt with open-toed shoes, a jacket, and a bright-colored shoulder bag, and you have a very youthful outfit that is still age-appropriate.
Patterns
Stay away from small flowers, which suggest caution and timidity rather than youth and freshness. If you like flower-patterned clothes, try larger, brighter flowers. Also consider other patterns, such as swirls and stripes -- or choose clothing with no pattern at all. Be sure not to mix two different patterns together, like striped pants with a flowered top.