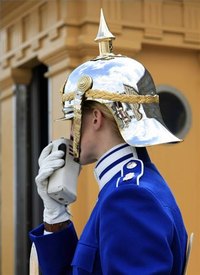 Effective communication is key to a successful business and successful relationships. These behaviors are often learned and should be practiced regularly. Making an effort to have a good quality communication, maintaining a positive attitude and remembering to clarify key points can make dealing with others much easier and the transmittal of information more effective.
Types of Communication
People can communicate in several different ways. They can communicate verbally such as face to face or over the phone. The verbal style of communication is very powerful and can be laced with emotions. People can also communicate nonverbally. The nonverbal style can be very tricky and is usually done through body language, hand movements, email and written information. Nonverbal communication often relies on perceptions. Everyone has his own interpretation style and may read information in a way that it was not intended.
Effective Communication
On the website for Women Today Magazine, Carol Kanchier lists several guidelines to follow to be an effective communicator: • Always show respect for your co-workers • Listen carefully to what that person is saying • Try to recite the information that you just heard back to the coworker to ensure your understanding. • Do not be afraid to say "no," but also explain why you are saying no.
• Learn about different cultural backgrounds to be aware of the differences in communication styles. • Always be positive and relate this in your behaviors. Never come down on someone for presenting his ideas.
• Put yourself in the other person's shoes and try to understand how he may feel.

Listening Skills
Effective communicators have a keen ability to listen and extract the information that is needed to have the best communication with the other person. On the website for Women Today Magazine, Carol Kanchier lists several things a person can do to practice and improve his communication abilities: • Clarify information • Reflect the content • Reflect your feelings • Listen between the lines • Be assertive and get your point across • Be aware of your body language and the body language of others • Avoid making faces or showing nervous behaviors • Stick to the facts • Establish appropriate limits • Remember that saying "no" does not mean you are rejecting the person • Recognize that everyone is different and is good at different things • Get feedback and give recognition