To understand what helps severe stomach cramps you must first understand what is causing the cramps. For example, are you battling a virus or flu, suffering from lactose intolerance or starting your menstruation cycle? Regardless of the severity, there are several treatments that can be used to help severe stomach cramps--all of which will depend on the condition associated with the severe stomach cramps.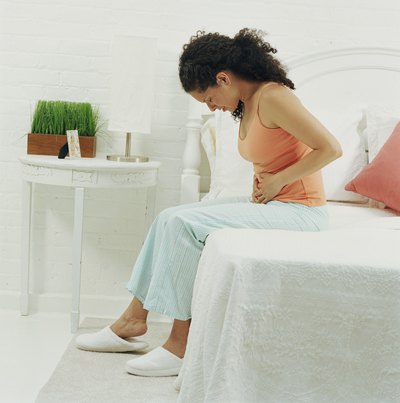 Lactose Intolerance
Take the time to listen to your body and figure out what is causing the severe stomach cramps. Review your diet and find the foods and beverages that were consumed in the hours or days leading up to the cramping. Think about foods that commonly cause cramping and abdominal bloating and determine when and how often these foods were consumed.
For example, people with an intolerance for dairy (or the sugar, lactose, which is found in dairy products) commonly experience severe stomach cramps after consuming cheese and milk. You can reduce these symptoms by only consuming dairy products with other foods, in smaller portions or when accompanying them with lactase products such as lactase enzyme powders or liquids. These products can be added to milk and other dairy products to predigest lactose. These remedies will reduce and maybe eliminate severe cramps associated with lactose intolerance.
Stomach Cramps Associated With a Virus or the Flu
It is common for many stomach virus or flu sufferers to experience stomach cramps. Because there is no cure for the stomach flu (viral gastroenteritis), you want to treat the symptoms of the virus and target your effort towards relieving your stomach cramps instead of the virus itself.
In most cases, stomach cramps are associated with dehydration and can be remedied by hydrating the body with ice chips or water. However you hydrate the body, be sure to watch for a reduction of your stomach cramps so you can then reintroduce foods. Great choices are soft bland foods that do not lead to indigestion and further cramping.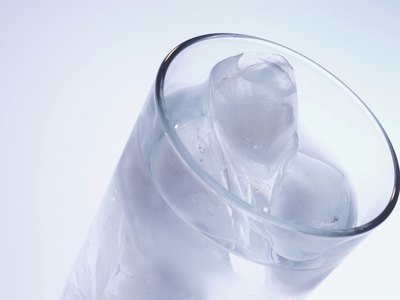 Stomach Cramps Associated with Menstruation
When dealing with severe stomach cramps during menstruation, your objective should always be to use relaxation techniques or heat to relieve your symptoms. For example, according to AyurvedicCure.com a drink with two teaspoons of apple cider vinegar in a glass of lukewarm water can help relieve menstrual cramps. The solution works by soothing abdominal muscles and easing other symptoms associated with menstruation.
Whether you choose a natural remedy or use a medication, always introduce the method or medication slowly so you can determine its effectiveness right away. When trying to find ways to sooth the abdominal, remember that strain and contractions during your menstrual cycle cause the muscles in your back, shoulders and abdomen to constrict, thereby causing stomach cramps. By soothing these abdominal muscles you can help stomach cramps tremendously. Consider using a heating pad, limiting your physical activity, taking a hot bath, using an over-the-counter pain reliever or massaging a bottle of hot water against your stomach to release your abdomen and ease cramps.