If you're planning a trip to Walt Disney World while you're pregnant, there are a few factors to keep in mind. Fortunately, you won't have to miss out on many of the rides, since most of them are gentle enough to be ridden by young children, and are therefore safe for pregnant women, too. There are some elements you might want to plan into your days or things to bring from home to make your trip more enjoyable.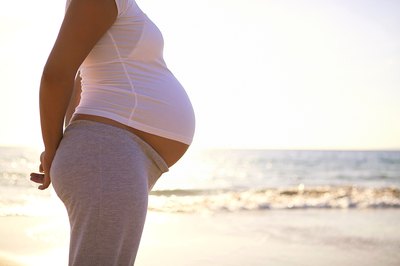 Swelling
Let's face it, Florida is hot and humid. If you are pregnant and haven't been experiencing swelling, it's almost guaranteed that you will encounter some while at Disney World. If you can, remove any rings prior to your trip and leave them at home, or you may discover that either you can't get them off while you're in Florida or they are uncomfortably tight.
Be sure to take plenty of breaks during the day, possibly even including an afternoon nap. Be sure to put your feet up when possible and drink a lot of water. You will probably be walking more than you're accustomed to so it's really important to stay hydrated.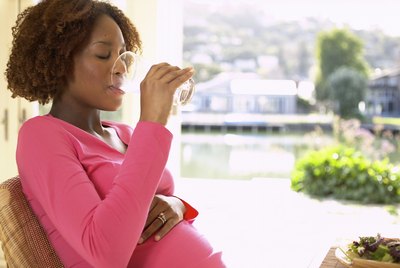 Bathrooms
When you arrive to a particular Disney World theme park, pick up a map at the entrance and make note of where the bathrooms are located. You may even want to go ahead and use the bathroom each time you walk by, especially considering how long waits can be and how one swift kick to your bladder can really make you have to go.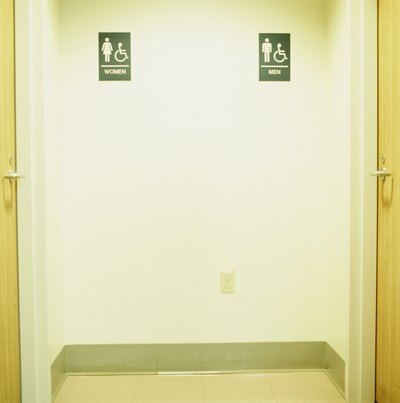 Baby Stations
If you're feeling too hot, stop at a baby station. These are located in each park and are air conditioned. You can rest here and take a little break to cool down.
Packing
When packing, think about things that are must-haves. Even if you haven't been using one before your trip, a maternity support belt is a great idea to pack for your trip. It will greatly reduce back and lower abdominal pain by providing some extra support.
Pack a pregnancy wedge if you're using one at home. You could use a towel from the resort, but test it at home first and see if that is a comfortable substitution for you. You can also ask for extra pillows to help provide you the additional support you need to sleep comfortably.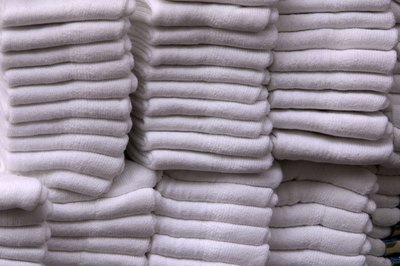 Rides
Fortunately, most rides at Disney World are pregnancy-friendly. If you look at the map you grabbed to check out all the bathrooms, you'll also see that rides are marked with any restrictions. You can quickly scan to see which rides are restricted for pregnant women. You may even wish to avoid other rides that aren't restricted if you're feeling particularly nauseous one day. Fortunately, there are a lot of great shows to see and plenty of shopping and dining available to keep you entertained.
Rides that are restricted as of 2009 are listed below.
In the Magic Kingdom, avoid Big Thunder Mountain Railroad, Space Mountain, Splash Mountain and Tomorrowland Indy Speedway.
In Epcot avoid Body Wars, Mission: SPACE and Test Track.
In Disney's Hollywood Studios, avoid Star Tours, Rock 'n' Roller Coaster and the Twilight Zone Tower of Terror.
In Animal Kingdom, avoid Dinosaur, Expedition Everest, Kali River Rapids, Kilimanjaro Safari and Primeval Whirl.
A note about the Kilimanjaro Safari: Many pregnant women choose to ride this ride and are fine. There are a couple of areas where it's a little bumpy, but if you ride in a wheelchair-equipped car or sit toward the front of the vehicle, it isn't as bumpy. Make whatever choice makes you feel comfortable.
Talk to Your Doctor
Consult your doctor before your trip to Disney World. She can give you helpful advice on what kinds of activities are OK and what you should avoid based on your personal situation.