Women carry a lot of fat in their butt area because it serves them during their childbearing years. With age, women's butts become victim to the effects of gravity, and many women have a hard time toning this part of their body. The best butt exercises for women shape the entire area of the buttocks, and require light weights for optimal toning.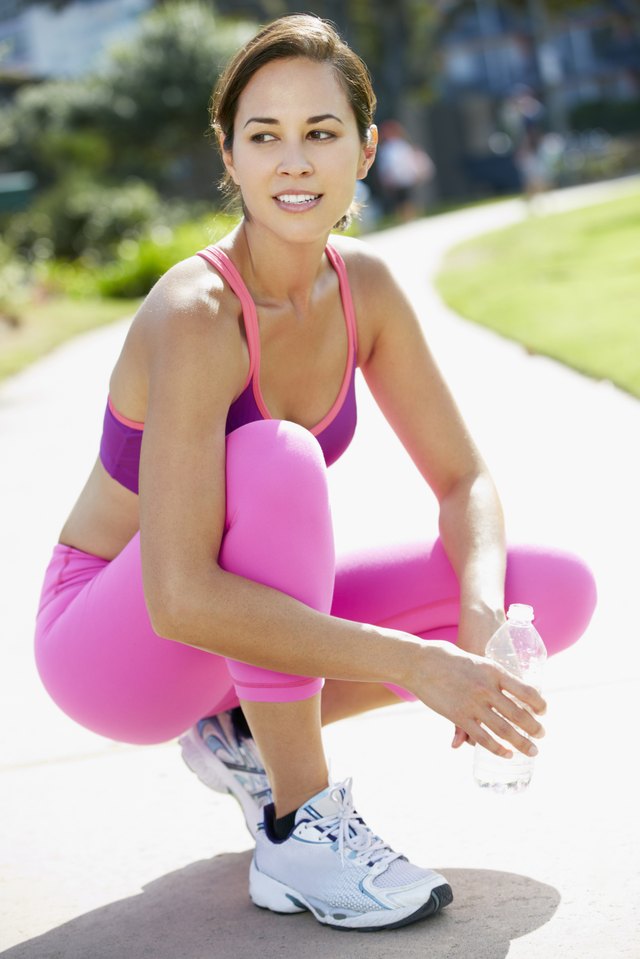 (Monkey Business Images Ltd/Monkey Business/Getty Images)
One of the best exercises for women is squats. This exercise strengthens and shapes the thighs and butt. Stand with your feet a little wider than shoulder-width apart, slightly turned out. Make sure that your back and shoulders are straight up. Take a deep breath, then exhale as you slowly lower down to almost a 90-degree angle. Inhale, and use your heels to push your body to an upright position. As you become more advanced, add hand weights. Complete three sets of 8 to 12 repetitions.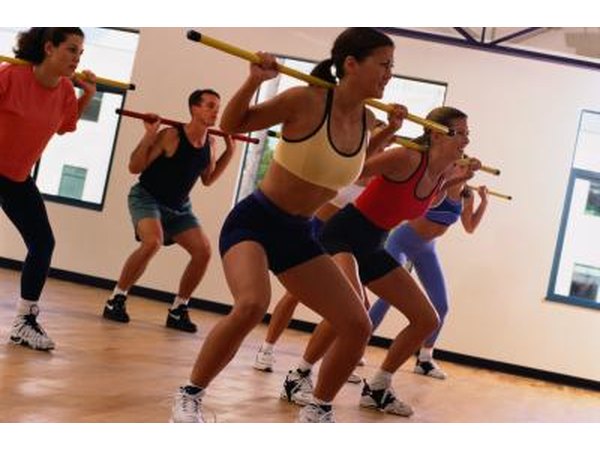 Ryan McVay/Photodisc/Getty Images
According to the ShapeFit website, lunges are the best butt exercises for women because they work the buttocks and firm leg muscles. Stand with your feet apart and your hands on your hips. Move one leg forward until your knee reaches a 90 degree angle, making sure the knee does not go over the feet. Lunges can be done one leg at a time or alternating legs. You can also lunge backward or forward. Do walking lunges across the length of a room, or a park. For advanced lunges, hold weights in your hands or on your shoulders. Complete three sets of 8 to 12 lunges. Avoid slumping your back and shoulders to prevent injury.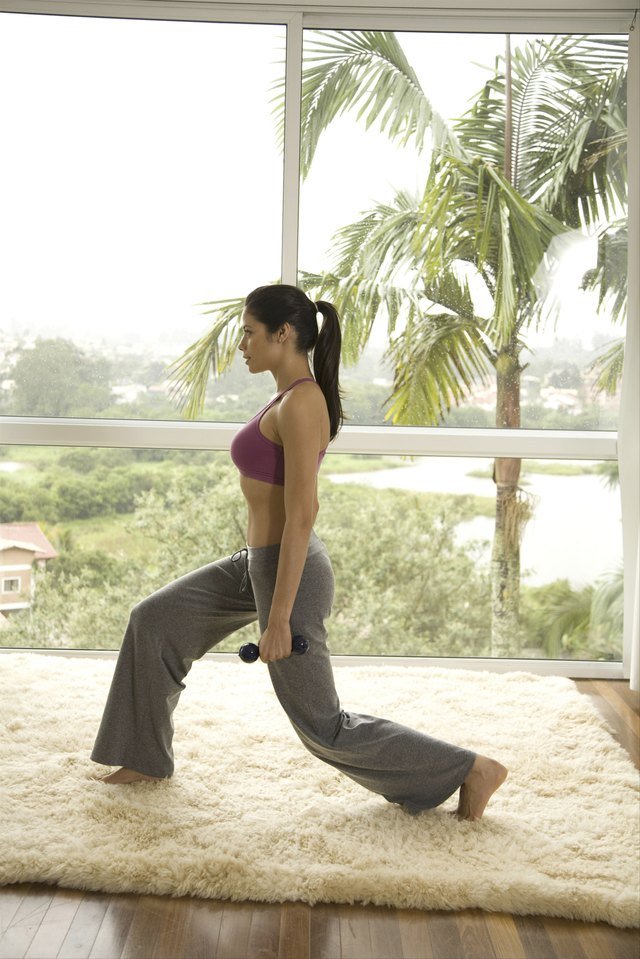 Purestock/Purestock/Getty Images
Kickbacks and hamstring curls are two of the best butt exercises for women that require no weights. Complete these two exercises on all fours, with your stomach tightly contracted. To complete the kickback, raise one leg slowly to a 90-degree angle until it is parallel to your torso, squeezing your butt and thighs. Repeat on the other leg. Do three sets with 8 to 12 repetitions. Perform hamstring curls alone, or in combination with kickbacks. Hold your leg at a 90-degree angle and curl it toward your butt, then return to the 90-degree angle. Repeat this process for 8 to 12 repetitions. You can also raise your leg like a kickback, then perform a hamstring curl and lower your leg. Repeat on the other leg.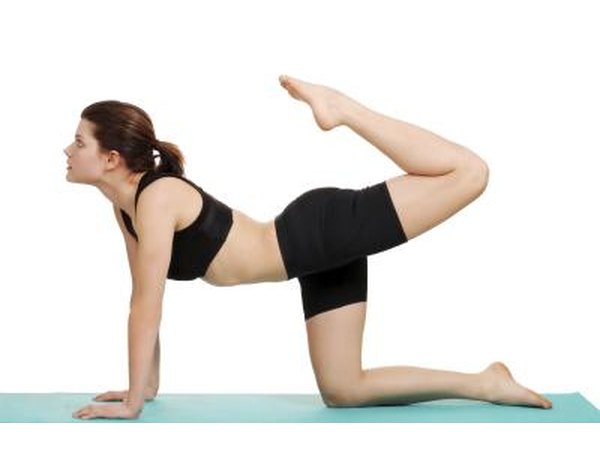 Michael Gray/iStock/Getty Images
Promoted By Zergnet