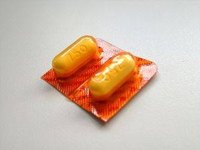 Sinus headaches can be very painful. Because they are caused by inflammation in the sinuses, regular pain medicine may not be effective enough. If your sinus headache persists for more than a day, a call to the doctor may be in order, so he can determine the cause of your sinus headache and prescribe the right course of treatment.
Home Remedies
First, take a long hot shower. As much as you may not feel like it, it will give you some immediate relief for your sinus headache. Breathe in the steam and relax. Set the tissues by the shower, so you can blow your nose if necessary. Don't sniff the mucus back up. If you don't want to get into the shower, just close off the bathroom and turn on the shower. Sit nearby.
Use a humidifier. After leaving the bathroom, try to stay near a humidifier. You also can place a hot washcloth on your forehead to help loosen the sinus pressure.
Use a saline spray. Follow the dosing instructions on the label. If you're brave, eating a jalapeno may relieve the pressure from a sinus headache.
Lay down in a dark room. Stretch your neck and head. Try to relax and go to sleep if you can. You may just wake up without your headache.
Medications
If your sinus headache was triggered by an allergy, you should, of course, try to avoid whatever it is you are allergic to (for example, a food, dust, pet). If you have allergy medicine, you should take it. Antihistamines, such as Claritin, may be exactly what you need to get rid of the sinus headache. It may work even if allergies aren't the cause of the sinus headache.
Also, you usually can take a decongestant, such as Sudafed, with an antihistamine. The stronger decongestants are available without a prescription, but you may need to ask the pharmacist to get it for you since many are kept behind the counter.
Your doctor also can suggest or prescribe a medicine if she can determine what is causing your sinus headache. Antibiotics or a nasal corticosteroid such as Flonase may be necessary if you have a bacterial infection.