Times Square, also known as the Crossroads of the World, is a small area in New York City bound by 42nd Street to the south, 50th Street to the north, Sixth Avenue to the east and Ninth Avenue to the west. This little pocket of New York is home to world-class Broadway shows, fine eateries and great family activities. Since its rebirth in the '90s, Times Square has become an even bigger tourist destination.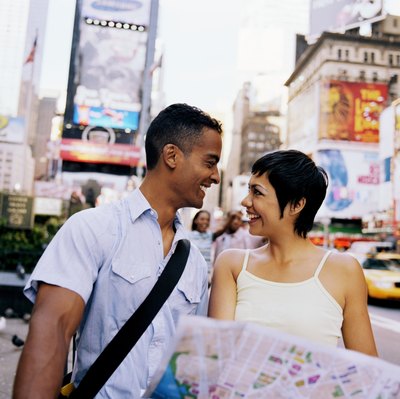 Broadway Shows
What is more synonymous with New York City than Broadway? Offering the best in dramas, comedies and musicals with stars of both film and stage, no one's New York City vacation would be complete without catching a show. Visit broadway.com for up-to-date information on what's playing or visit the individual theaters. You can also go to the TKTS booth (right in the middle of Times Square at Seventh and Broadway) to get discount tickets the day of the show.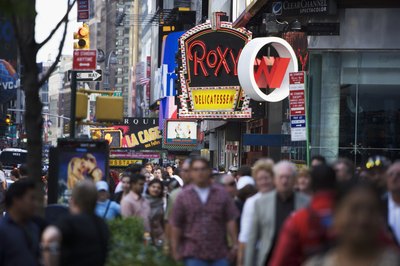 Toys R Us
While the mere suggestion seems boring, the New York City location actually has some spice to it. Visit this location to see life-size Lego sculptures and replicas of Manhattan skyscrapers. You can also take a ride on the Ferris Wheel, which is conveniently located inside. Go to the ground floor and purchase your ticket. You could be riding with E.T. or a Cabbage Patch Kid.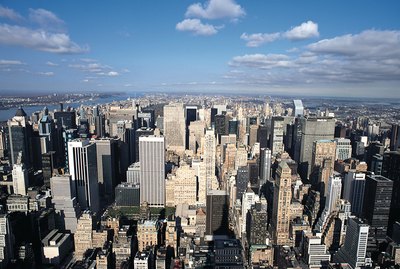 Dining
Times Square offers some great dining from hometown favorites like Chevy's (corner of 42nd and Eighth), TGI Fridays (1680 Broadway) and Olive Garden (43rd and Broadway) as well as some unique alternatives like Ruby Foo's (Broadway and 50th) for some unique (but pricey) Asian food and Bistro 43 (43rd Street between Seventh and Eighth), a great French spot. You can likely find almost anything to suit your tastebuds just by exploring, or you can visit timessquare.com's Dining section for more in-depth previews and reviews. Check out the Hard Rock Cafe at Seventh and Broadway to have the rock star experience or Planet Hollywood at 57th between Sixth and Seventh for the movie star treatment. Dine at the Marriott Marquis' (1535 Broadway) restaurant "The View" to get a revolving look at Manhattan while you eat. If you're feeling particularly sporty, visit the ESPN Zone at Broadway and 42nd for some hamburgers or steak and a turn on some interactive sports games.
Shopping
With stores ranging from The Gap (42nd and Seventh) to souvenir stores, it's no wonder you'll want to spend a few minutes shopping. Stop by Sephora (Broadway between 43rd and 44th) or the Swatch Store (Broadway between 45th and 46th) for some makeup or unique Swatch gifts.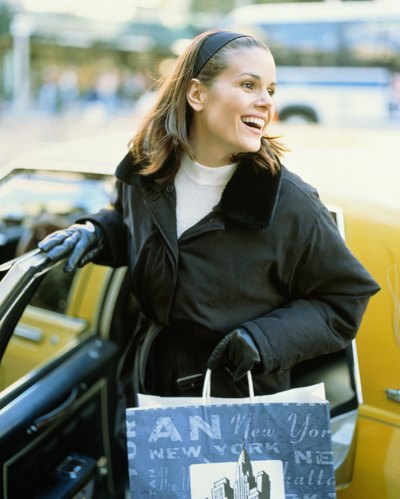 Madame Tussauds
On 42nd Street between Seventh and Eighth, there lies a little place where you can meet all of your favorite stars, even if they're all in wax form. Come armed with your camera and pose with everyone from Brittany to Denzel.
NBC Experience
Take some time out to tour NBC studios or catch a taping of "Saturday Night Live" or "Dateline NBC" (although you'll have to make reservations well in advance). You can also purchase some of your favorite TV show memorabilia at the building on 49th Street between Sixth and Seventh Avenues.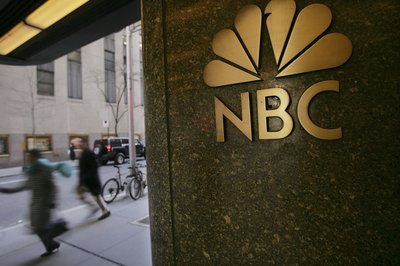 Rockefeller Center
In the winter, you can ice skate with all of the other throngs of people. In the summer, you can enjoy outdoor dining, a stop at the Museum of Modern Art store or a sandwich from the legendary Dean & Deluca. If you're particularly adventurous, ride all the way to the "Top of the Rock" to enjoy breathtaking views of the city (although it'll set you back about $15 per person).
The Movies
When you're on vacation, sometimes you just want to relax and take in a movie. On 42nd Street between Seventh and Eighth, you can catch a movie at AMC Theatres (on the south side of the street) or Loew's (on the north side of the street). Have fun, but remember, movie prices in New York are $12.50 a pop (with no student discounts).