Body Pump is a type of weightlifting routine that works your muscle groups and pushes your body to its limits. If you're not sore the day after a Body Pump class, you didn't work hard enough. Body Pump is offered in gyms as classes across the United States. However, if you want to train on your own at home, you can plan your own Body Pump exercise routine so you can work your muscles from the comfort of your home.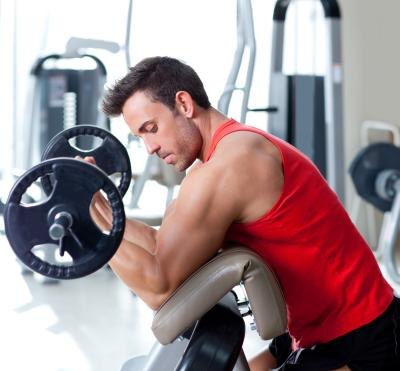 (LUNAMARINA/iStock/Getty Images)
One of the main reasons Body Pump is so effective is the changes you make to the routine so that your muscles are constantly working anew on a different challenge. Because of this, you'll need a variety of equipment. Before you begin, assemble the following: dumbbells, a long bar loaded with a weight you are comfortable lifting, an exercise mat, a step and an exercise ball. Remember that when choosing weights, you should pick those that will pose a challenge to your body after a few repetitions. If you find that some of the exercises are too easy, switch to a heavier weight.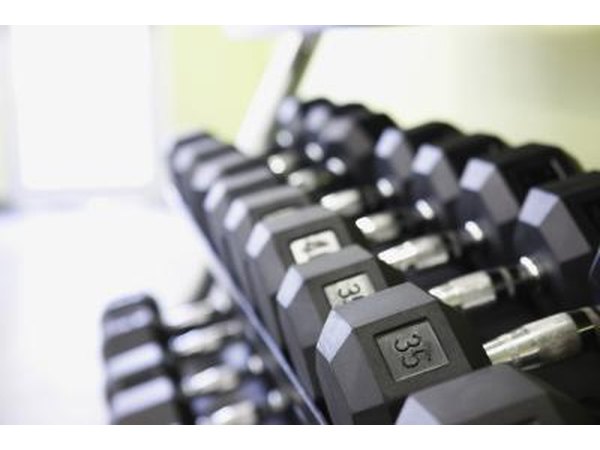 Fuse/Fuse/Getty Images
A Body Pump routine relies heavily on weight lifting. Incorporate effective exercises such as lunges and squats, but complete them with the long bar across your back. Try doing dead lifts with your free weights as well as lying on your exercise mat and doing skull-crushers or butterfly lifts to strengthen your arms and biceps. Do at least two sets of eight for each exercise. Your muscles should feel fatigued when you complete two sets. Rotate between squats, lunges, dead lifts, skull-crushers, butterfly lifts, overhead presses and crunches on the exercise ball, using the weights for resistance. You want to work all of your large muscle groups and then focus on the small muscle groups for the best results.
Ibrakovic/iStock/Getty Images
The trick to the effectiveness of a Body Pump workout is to follow intense weight lifting with cardio to rev up your metabolism and burn fat. You can do this by using your step to do an aerobic routine, or doing standing jumps with free weights in your hands. Any activity to get your heart pumping will help to make your Body Pump routine more effective. Do at least 15 to 20 minutes of cardio after your weight-lifting routine. As you finish your Body Pump routine, remember to do some cooling down stretching to prevent sore or pinched muscles the next day.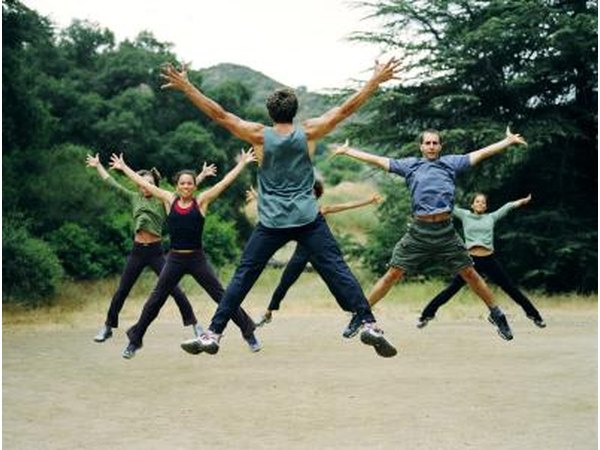 Mike Powell/Digital Vision/Getty Images
Promoted By Zergnet