London, England is an incredibly popular travel destination. However, many tourists find that the weather can be cantankerous, so planning ahead is key.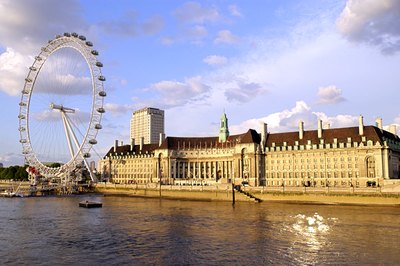 Packing the Basics
As with any trip, there are some things that you should have no matter what. Your travel documents are one, and a safe place to carry them is another. Because it is such a large town and because there are so many tourists, pickpocketing is not unheard of in London. Consider investing in a traveler's wallet to keep important items close to your person. You should, of course, always travel with extra supplies of any important medication you need, as well as basic clothing and toiletries. Finally, while it is important to have good shoes when traveling, it is even more important in a town like London. With old narrow streets and very effective public transportation, you will be on your feet and walking quite a bit. Many of the locations you visit may have uneven ground or stone floors, which can be very tough on feet, especially over an extended period. Beat this stress by having a good, strong, water proof or water-resistant pair of broken in shoes. Comfortable sneakers that are not new will work very well. Unless you have a specific need, pick a pair of shoes that can work as your only pair of shoes as you travel, as shoes are heavy and take up a lot of baggage space. As with any other trip, make sure you pack extra underwear and socks.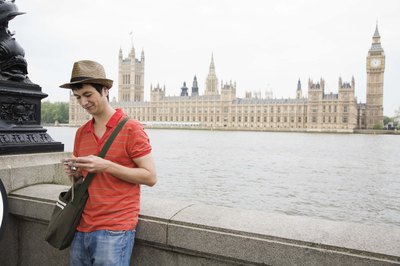 Packing for the Seasons
While it is located in a fairly temperate area, London's massive buildings and proximity to both the Thames River and the sea makes the weather unpredictable and sometimes extreme. Humidity makes the summer feel substantially warmer than the temperatures actually reach, and the winds make the winters bitingly cold. Spring and fall, unfortunately, can contain the best and worst of both of these, so plan accordingly. Refer to the summer clothes list for the months from May to September. If you overlap at all, make sure to pack alternatives for the next season.
Summer: shorts and/or skirts and light pants, one pair of warmer pants, a light shell raincoat, light sweater and light shirts.
Winter: a heavy winter coat or a shell with extra sweaters, warm sweaters, scarf, a warm hat, long underwear and gloves.
Spring and Fall: a shell jacket, a light and a heavy sweater, gloves and a scarf.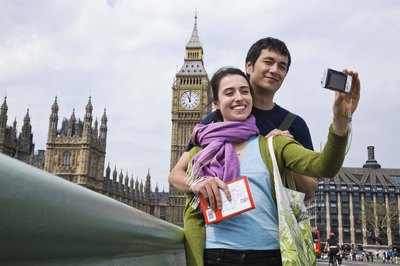 Being Prepared
The locals know that the weather in London rarely does what it is predicted to. If you do not have a small umbrella to travel with, you should plan to purchase one when you arrive. Likewise, no matter what else you travel with, a water shedding top layer coat or jacket will be essential. It can rain in the middle of summer in London, and when it does it is often still warm, so you will want to be dry and comfortable. If at all possible, waterproof your shoes before you travel to avoid any discomfort as you explore the city. If you are sensitive to temperatures, a hat may be advisable no matter what season it is.