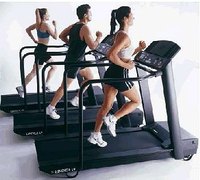 Millions of Americans are overweight, and many carry their excess weight around their midsection, which can lead to heart disease and diabetes. To maintain wellness it is necessary to begin a weight loss plan that will help you lose belly fat quickly while keeping you body healthy.
Working Out
Begin a workout routine. Get the body moving as much as possible so it will burn off any excess calories and stored fat. Exercises such as walking fast, running, swimming, or bicycling will work out the cardiovascular system as well as the muscular system, which will help you to lose weight and tone the body at the same time. For beginners, try to workout for 30 minutes per day, gradually increasing your time to 1 hour per day.
Fueling the Body
Food is fuel, and should not be eaten for entertainment. Knowing this, it is easier to select foods that will fuel the body so that it can maintain a greater level of energy and stamina. Chose fresh fruits, lean cuts of meat, fresh vegetables and whole, unprocessed grains that contain high levels of vitamins and low levels of fat and sugar. Avoid foods that are highly processed or full of sugars, salt and fat.
Hydrating the Body
When the body is hydrated, it can function well and will make losing belly fat easier. Water intake will make sure that the endocrine and digestive systems are working for the maximum benefit to the body, boosting metabolism and increasing nutrient absorption. Fill a water bottle with filtered water, and drink at least 64 ounces of it throughout the day. Remember, if the body feels thirsty, it is probably already in the early stages of dehydration. Drink water even if you do not feel thirsty.