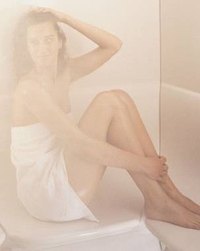 Steam baths and saunas have become a popular part of modern spa and beauty culture. They have several health benefits including deep skin cleansing, detoxification and relaxation. However, too much of a good thing can be bad.
Frequency
References, resources and physicians alike all agree on one thing: Ask your physician about what's right for you. Individuals are different, and based on health conditions, medications and other factors, may have more or less tolerance for steam bathing.
However, as a very general guide, three times a week is the most one should take a steam bath. And depending on whom you ask, they should last no more than 15-20 minutes, although some experts say a person can go up to 35 minutes of total steaming time if they take breaks to cool off along the way.
Why Steam Baths?
Most anyone who has had one can give the simple and seemingly obvious answer: They are relaxing. Heat radiated through water causes muscles to relax and pores to open.
Heating skin and muscles in a humid environment also leads to sweating. As a result, bodies release toxins through those open pores. Health and beauty practitioners extol the benefits to skin, congestive symptoms, achy muscles and general health.

Health Risks
Studies and physicians warn against certain people taking steam baths. Pregnant women, people with heart conditions, small children and people taking certain medications are advised strongly against steaming.
Those having recently eaten heavy meals or who have had significant amounts of alcohol or recreational drugs may also be at risk of health complications or accidents in a steam room.