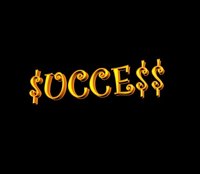 Every person wants to be successful. Whether it is money, romance, respect or power you want to achieve, measuring how well you do on your way to success is important. Because, as the old saying goes, you cannot manage what you cannot measure. Managing your own success can bring you happiness and self-realization. Accordingly, it is worth taking some time to measure your success.
Financial Resources
You cannot escape it. Most people measure their success in terms of how much money they have. Truly, financial resources can be the means to get you pretty much anything you want. Still, there is an inherent dilemma in measuring success in terms of money. Because your expectations change with your income level, it can seem like there is never enough money. Furthermore, as you move up the social ladder, you notice that there are always people richer than you are. Try measuring your financial success by noting what you have: enough money to pay your bills, a secure home, a bank account. Financial security is success itself.
Social Success
Money can't buy you love. Having a lot of friends, a loving partner and caring children can be success itself. Additional success can come from respect of neighbors and colleagues. Being successful in social life is no worse than having millions of dollars in your bank account. If you doubt that, think about how much your spouse and children are worth.
Altruism
Some people measure their success in terms of the good deeds they do in their lives. Such people can work in charities and nonprofit organizations. Those who work in the business sector can do good by making donations to the Red Cross, World Food Program or other charities. Volunteering after work is another way for altruist people to find their fulfillment.
Know Yourself
To be able to measure how successful you are, it is important to know what matters to you most. For example, if you describe yourself as a baseball fan, your team winning the World Series will make you feel a part of the team's success. You can also consider yourself successful if you win the local golf championship for which you've trained for years. In other words, being successful at what you do and what you think matters is the ultimate measure of your success.