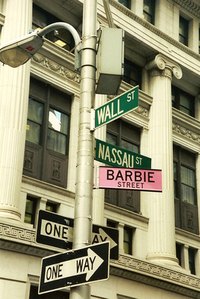 The U.S. investment market offers investors several opportunities, such as mutual funds, exchange traded funds, closed end funds and unit investment funds. The investment companies are regulated by several federal and state bodies. The national association of investment companies is the Investment Company Institute, or ICI. While the investment field is crowded with many players, a few companies stand out because of their financial strength and many years of service.
Fidelity Investments
According to ICI, Fidelity is the leading U.S. investment company. While it started off as a mutual fund company, today it has expanded its products to include retirement services, wealth management, life insurance and estate planning. The company operates over 100 walk-in centers where investors can talk to company employees. In addition, the company operates globally, offering investment services to both individual and institutional investors.
Vanguard
Founded in 1975, Vanguard is also a leading U.S. investment company. It has international offices in Europe, Australia and Asia. In June 2010, the company had assets of approximately $1.4 trillion in U.S. mutual funds. Vanguard has offices in North Carolina, Arizona and Pennsylvania. Its U.S. international workforce exceeded 12,000 employees in 2010.
J.P. Morgan Chase
J.P. Morgan Chase was founded in 2000 by merging Chase Manhattan Corporation and J.P. Morgan & Co. The services offered by the company include investment banking, asset management, commercial banking and retail financial services. The company's financial strength is illustrated by its $100 billion revenue for the year 2009 and $11.7 billion in net income. Since inception, the company has flourished by acquiring other companies, most notably Bear Stearns and Washington Mutual in the aftermath of the 2008 financial crisis.
Other Companies
Other companies worth noting include Goldman Sachs, Citigroup and Bank of America with 2009 revenues of about $45 billion, $80 billion and $121 billion, respectively. Citigroup was the only one among the three that posted a net loss in 2009.