The type of shoes that a man wears with a pair of shorts is arguably just as important as the shorts themselves. The wrong shoe can negate any of the shorts' good fashion merits. The same can be said for all footwear in general, as whether or not to wear socks is also important. Fortunately, you have a few options that work well with just about anything in casual wear.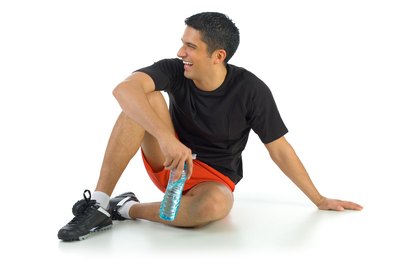 Loafers
A casual loafer can work well with shorts as long as you don't wear socks with them. They must be casual, however. Nicer, wing-tipped varieties need to accompany slacks only. Stick with non-polished earth tones, as they can go with many colors.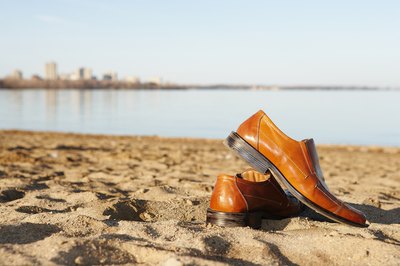 Athletic Shoes
Sneakers are perhaps the best option since they go with just about any pair of shorts. They work with or without socks. The one potential drawback is that they are very informal and casual, so if you find yourself at a semi-dressy event, these might not work as well as loafers.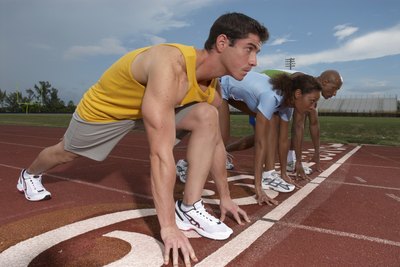 Flip-Flops
Flip-flops are not unlike sneakers in that they go with just about any shorts style. They are a little less versatile in that they don't offer as much support, but they are definitely the easiest to slip on and off. They, too, are very casual, so use your good judgment about when to wear them to certain occasions.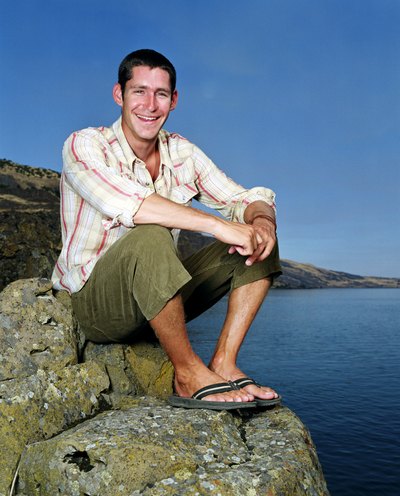 Sandals
Strap-on sandals work well with most shorts, as long as you don't wear socks. They combine the good features of sneakers and flip-flops in that they offer support and are very easy to wear.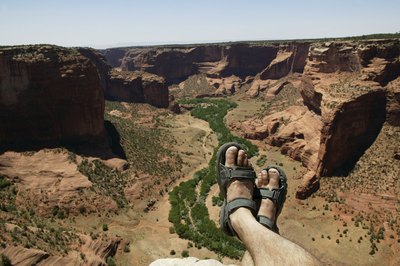 Hiking Shoes
As long as they are understated and tasteful, hiking boots can go with a lot of dressier shorts styles. They don't lend themselves to the more casual, beach styles, however. They can also work well with or without socks, depending on how breathable the shoe is.