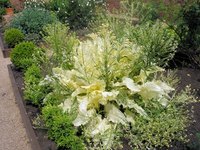 Corporate responsibility is a company's commitment to good corporate itizenship. It demonstrates a company's ethics and values on issues such as the environment, global poverty, community programs and employee welfare. Corporate involvement in social and environmental programs was once a novel concept, but researcher Bennett Freeman, in an interview with "Fortune" magazine, says corporate responsibility is now mainstream. Many companies publish corporate responsibility reports detailing their contributions to social and environmental programs.
Environment
Corporations contribute to environmental causes in many different ways. One computer gaming company recycles virtually 100 percent of its product returns. It uses vegetable-based inks and recyclable cardboard in its packaging, and it has reduced the amount of plastic it uses to package its most popular product by 25 percent. A computer hardware company purchases renewable-energy certificates to offset its effect on the environment. Other companies recycle their waste and use environmentally conscious measures in the workplace.
Global
Multinational companies make global commitments to social responsibility. A computer chipmaker works with nonprofit organizations to foster education and infrastructure in developing nations. A socially responsible conglomerate provides medical training and equipment in Honduras and Kenya. Many companies participate in (Product) RED, a program that benefits African HIV and AIDS programs, or offer microloans to support economic development programs abroad.
Community
In addition to sponsoring environmental programs and contributing to the global economy, corporate responsibility means giving back to local communities. Programs include sponsoring philanthropic organizations, charity auctions and events; donating cash, toys and sporting equipment to children's programs and running food collection drives to benefit food banks.
Employees
Corporate responsibility includes responsibility for the corporation's employees' well-being. Corporate responsibility measures for employees include ergonomic work areas, subsidized transportation options, tuition reimbursement and incentives to lead a healthy lifestyle. Many corporations combine employee responsibility with social responsibility, paying employees for volunteering for non-profit organization and matching charitable donations employees make.