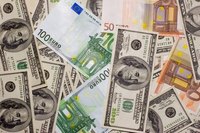 A commercial bank provides savings accounts, checking accounts and other banking services to businesses. Commercial banks typically deal with deposits and loans from corporations and other large businesses. With the financial crisis of 2008, commercial banks experienced credit and market issues that may effect their customers. It's important to be aware of current issues with the commercial banking system and keep up-to-date with the issues via the Federal Deposit Insurance Corporation (FDIC).
Loans
Commercial banks no longer provide clients with unsecured, short-term loans. If a business wishes to receive a loan from a commercial bank, they must provide some type of security, such as real estate or a business asset. They must also take a longer term loan, if they want the bank to approve the transaction. Many businesses are looking to private sources of funding and loans that do not require such stringent security requirements.
Credit
With the lending freeze that began in 2008, there has been a repackaging of the payments and risks associated with credit flow issued by commercial banks. With this repackaging of credit flow, there has been a shift in the perception of debt that has traditionally been a way to measure the liquidity and quality of credit funded by commercial banks. Because of this shift in debt perception, it is hard to measure the credit market share of a commercial bank with balance sheet data. When analyzing the credit market share of a commercial bank, examine outside and private credit sources to get an accurate picture of the market.
Income
Since credit markets are somewhat volatile, commercial banks generate much of their income from charging for traditional banking activities, such as checking and savings, and from creating new banking products, such as securities underwriting. Services that had typically been free with commercial banks may now come with a monthly or annual charge. Check with your commercial bank for up-to-date information on their charges.