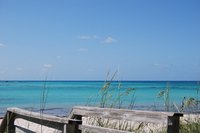 According to the American Lung Association, smoking is against the law in most public spaces in Florida. However, smoking is allowed in select hotel rooms. Key West, Florida, has several resorts that still offer smoking rooms for those who want to have cigarettes on their weekend getaway. It is important to note that most do not have an open smoking policy in public areas of the resort unless they wish to take on the liability.
Doubletree Grand Key Resort
The Doubletree Grand Key Resort provides a way for smoking guests to experience the comfort they need while traveling and the opportunity to enjoy the spectacular views of Key West at the same time. The Grand Key has several smoking rooms that come with balconies facing the ocean. A smoking suite with a balcony is also available. Rooms start at $159 as of December 2010.
Island House Key West
Although the state of Florida commonly does not permit smoking in public areas, Island House Key West allows smoking on all of its decks, the outdoor cafe and near the pool area. Island House caters to the gay community, and it is important to note that clothing is optional throughout the hotel. Room rates start at $135 as of December 2010, and many rooms have smoking options. The rates vary contingent on room type and time of year.
Pelican Landing Resort
The Pelican Landing Resort has a series of waterfront condos that allow smoking outside on the patio, as all condos at the resort are privately held or part of timeshares. The condos sleep anywhere from two to six people, and daily rental rates begin at $178 as of December 2010. Although the condos are isolated properties, there are fines for guests who opt to smoke indoors.
Parrot Key Resort
The Parrot Key Resort is a southern boutique resort that has one- and two-bedroom suites as well as guest cottages, some of which are reserved for smoking guests. The pool areas do not allow smoking, but the resort has set other outdoors smoking areas aside for guests. Rates begin at $159 a night as of December 2010.