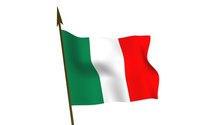 The United States has four, permanent military bases in Italy, and each sees transient personnel on a continuing basis. Rather than house personnel in local hotels and other public accommodations, the U.S. Military uses lodges. Military lodges are like hotels, except they are owned and run by the military for military personnel, their dependents and visiting VIPs.
Aviano Air Base
You'll find Aviano Air Base about 50 miles north of Venice. The base in 2010 is undergoing a phase of substantial reconstruction with its facilities continuously changing. The closest large town is Perdenone. The Mountain View Lodge comprises six business suites and 72 standard suites, four of which are disability-compliant. The lodge is close to the base's flight line and PX. Nearby are the Officers' Cub and a fitness center. A second facility offers 48, 2-bedroom units and 52 single units. Each unit includes a fully equipped kitchen, utilities and entertainment.
U.S. Army Garrison, Vicenza
The U.S. Army Garrison Vicenza's headquarters are based on an Italian military base with an Italian commander. Security is provided by Italian carabinieri. Lodging is at the air-conditioned, 90-room Ederle Inn. Fifteen of the inn's accommodations are apartment suites, which are also available for VIPs. Each suite offers a full kitchen, an entertainment center and Wi-Fi Internet access. There is English-speaking reception service around the clock. The rates in 2010 are $69 a night for military personnel plus $7.50 for additional occupants.
Naval Air Station Sigonella
NAS Sigonella is a twin U.S. Naval Air Station south of Mount Etna on Sicily. The base's island position makes it strategically important in the middle of the Mediterranean Sea, where it takes up its prime role as a logistical support unit for the U.S. Sixth Fleet. You'll find the Navy Lodge at NAS 1, which lies to the north of NAS 2. The lodge is within walking distance of most of the important facilities, such as the PX, the Housing Office, the MWR Complex and many other base facilities.
NSA Naples Detachment, Gaeta
NSA Naples, situated in Gaeta between Rome and Naples, is a naval unit that supports the USS Mount Whitney, flagship of the U.S. Sixth Fleet. The Navy Gateway Inns & Suites accommodates transient personnel. It is based in Capodichino, 45 miles from Gaeta, close to Naples. All of the rooms in this main facility are suitable for all ranks; there are two backup buildings for overflow.