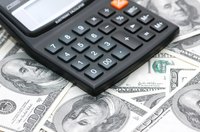 Accounting Information Systems are a way of using information systems to manage accounting information. These systems combine traditional accounting inputs with information technology resources and allow for financial and accounting decision-making. Considering technology is always in a state of flux, an organization may find it has to convert from one AIS to another. There are a few ways of going about these AIS conversions.
Direct Conversion
In this type of AIS conversion, input from the old system is transferred to the new system. When the transfer is completed, the organization switches over to using the new system. One disadvantage is that there is no phasing-in period to test out the new system. Valuable accounting and cost information could be lost.
Parallel Conversion
In the parallel conversion method, the organization uses the old system in parallel with the new system for a period of time until it becomes comfortable with the new AIS system. The organization then totally switches over to the new AIS system and no longer uses the old one.
Phase-in Conversion
An organization may decide to gradually phase in the use of the new AIS system. This type of AIS conversion is a phase-in conversion. For instance, the organization could try out the new system in one location first. If it is satisfied, it could phase in other locations until there is a complete switchover to the new system. Or, the organization could phase in the new AIS system by first trying out a particular system function and then gradually phasing in the entire system.
Pilot Conversion
In the pilot conversion method of AIS conversion, the organization first does a pilot test of the new system at one location, while the other locations continue with the older AIS system. If it is happy with the pilot results, the organization then implements the new AIS system in other locations as well.