Myrtle Beach offers 60 miles of wide beaches littered with resorts that offer inclusive packages in multiple themes including golf vacations and wedding packages. The city offers live entertainment theaters and nightclubs as well as golf courses right for the picking. Myrtle Beach has resorts which offer fun family resort packages with private water parks, kids clubs, and water recreational opportunities.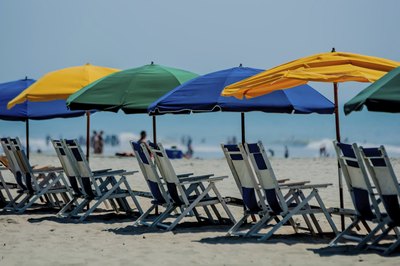 The Carolina Winds
The Carolina Winds, located in Myrtle Beach, offers ocean front vacations centered around the family. Immunities at the Carolina Winds include indoor and outdoor whirlpools as well as a 120-foot outdoor pool. The Carolina Winds also makes theater arrangements for those interested in the theater. Locations include the Dixie Stampede and The Alabama Theater, as well as many others in the Myrtle Beach Area.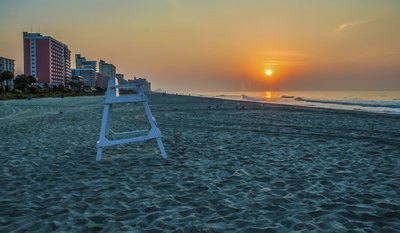 The Breakers Myrtle Beach Resort
Myrtle Beach features a wide variety of resorts that indulge in wedding packages. The Breakers Myrtle Beach Resort wedding packages includes location planning, food, rehearsal dinners, ceremonies, and receptions. The golf course and Cinzina Spa make for great entertainment options and the Breakers Resort can help with guest accommodations. The Breakers Myrtle Beach Resort also has complimentary high speed Internet access to all guest.
The Sands Resorts
The Sands Resorts, established in 1972, feature seven different properties in the Myrtle Beach area . Guests can enjoy a variety of services customized for them. The Sands Resorts have concierge service that will arrange show tickets, day trips, and dining for guest. A guest only water park is also a plus feature at The Sands Resorts. Adult guests can be pampered at the Atlantis Spa, which has two locations, while kids spend time at the Sands Resorts Kids Club.
Inclusive Resorts
Myrtle Beach has many hotels and resorts in the area that provide inclusive packages. Many of these packages include resort restaurant specials, spa treatments, and inclusive recreational packages such as golf packages and water park opportunities. The Ocean Reef Resort and the Compass Cove Oceanfront Resort are just a few of the many resorts that line the Myrtle Beach area and offer inclusive packages to entice guests.