When cultivating a garden of potted plants, gardeners determine whether their plants require full sunlight or partial shade for growth. For robust growth, full sunlight is necessary for certain varieties of potted plants, such as snapdragons and the maurine blue lisianthus. Some plants that grow in full sunlight are annuals, which are plants that live one year, or perennials, meaning they live for longer than one year.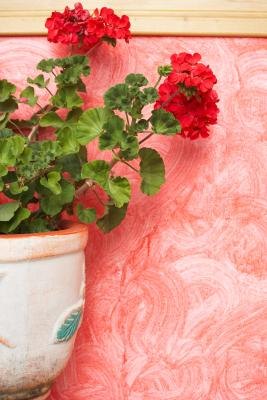 (Jupiterimages/Photos.com/Getty Images)
The snapdragon (Antirrhinum majus) prefers full sunlight and well-drained soil. A perennial, snapdragons reach heights of 3 feet at maturity, which makes them suitable to place in pots. Snapdragons flower in the spring and summer. The flowers have lavender or pinkish petals and grow in clusters. Snapdragon seeds planted in the fall will bloom in the winter. However, if they blossom in the winter, they will be annuals because of their low level of cold hardiness.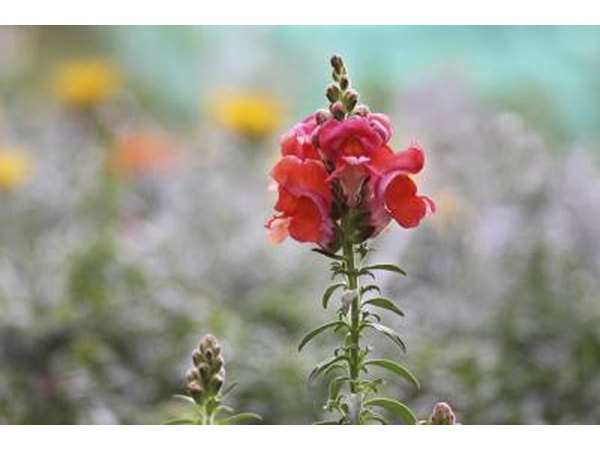 iropa/iStock/Getty Images
The wax begonia plant (Begonia x semperflorens-cultorum) needs full sunlight to flower well but can do with partial shade. It prefers well-drained soil and grows up to 8 inches to 2 feet tall. Wax begonias typically blossom in the summer. They have the appearance of a small bush and flowers with yellow, red or orange petals. Because of its short height, cultivators plant wax begonias in a pot on the ground or a hanging pot.
Nancy Nehring/iStock/Getty Images
The Maurine Blue Lisianthus (Eustoma grandiflorum) is an herbaceous annual, which means it wilts to the ground and dies after one year. It prefers full sunlight and well-drained soil. The flowers on maurine blue lisianthus plants bloom in the summer, if they are planted in the spring. The bell-shape flower's petals are purple or blue. Maurine blue lisianthus plants grow up to 2 feet tall at maturity and produce flowers in clusters.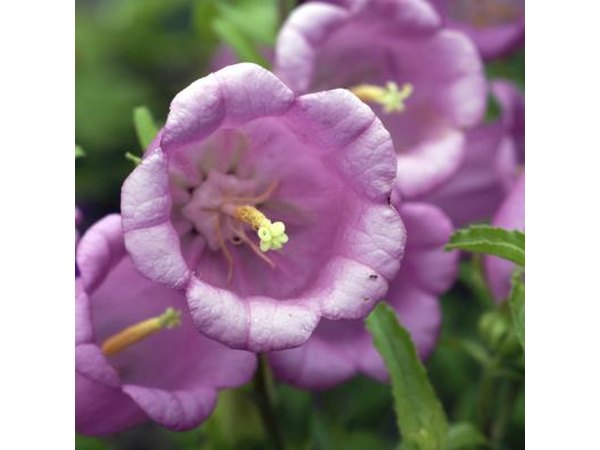 ShinichiroSaka/iStock/Getty Images
As an evergreen plant, the princess flower (Tibouchina urvilleana) retains its foliage in the fall. It grows well in full sunlight and moist soil. The flowers have 4-inch-wide pink or purple petals that appear in the spring and summer. The flowers have a better chance of survival when they are in frost-free regions. According to Mississippi State University, the princess flower is suitable for pot planting, as it grows only to 3 feet at maturity.
Jillypops/iStock/Getty Images
Promoted By Zergnet