Symptoms of a cold are headaches, muscle aches, mild tiredness and weakness, a runny nose, sneezing and a hacking coughing. A fever is not a common symptom in adults and older children, though infants and smaller children may get fevers as high as 102 degrees Fahrenheit. Symptoms last for seven to 10 days. Symptoms lasting for longer than 10 days can indicate other illnesses like flu, whooping cough or bronchitis.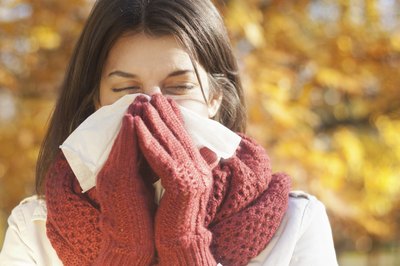 Flu and Allergies
Cold symptoms that last longer than two weeks or worsen and reoccur often can signal an allergy instead of a cold. Cold and flu often have common symptoms; it is usually difficult to tell one from the other. However, the flu is accompanied by severe headaches, body aches, tiredness and general weakness, minus the sneezing, sore throat and runny nose. Tiredness and exhaustion due to flu often lasts longer than two weeks.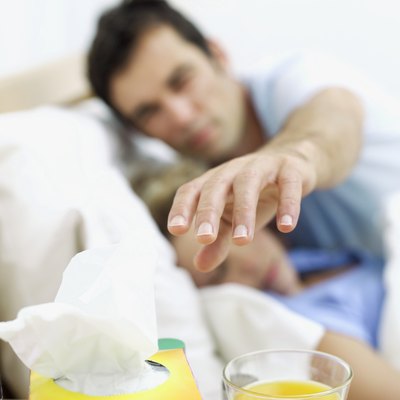 Whooping Cough or Pertussis
The first symptoms of whooping cough are similar to those of a cold. These symptoms include a runny nose, mild fever, sneezing and coughing that becomes more persistent in about two weeks. The coughing spells end up in a whooping sound and can last for up to a minute or longer. Children sometimes end up vomiting or turning red or purple. However, adults and adolescents may have uncharacteristic symptoms like a persistent cough which does not end in a whoop.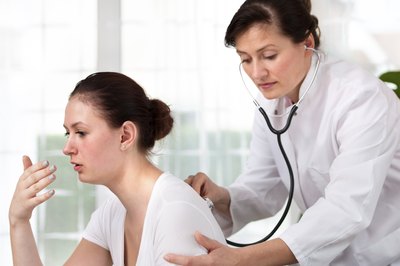 Sinusitis
In younger kids, a cold that lasts more than 10 days may be a sinus infection. However, older children and adults can have a common cold coupled with a sinus infection. Symptoms include a dry cough, fever, worsening congestion, dental or ear pain and tenderness in the face. Sinuses are hollow spaces within the cheekbones and the forehead. Cold or allergies activate the nasal passages to make more mucous, often blocking the drainage passage for the sinuses. Growth of bacteria, fungi or viruses in the mucous trapped in the sinuses leads to infection, called sinusitis.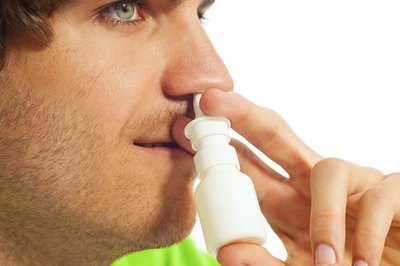 Walking Pneumonia
Colds lasting more than seven to 10 days often develop into walking pneumonia. Symptoms may appear suddenly or gradually; the latter take longer to treat. Along with cold symptoms, walking pneumonia is accompanied by rapid or labored breathing, malaise, vomiting, chest or stomach pain and loss of appetite. Symptoms differ depending upon the part of the body where the infection is concentrated.