Six airlines fly into Savannah, Georgia's commercial airport, Savannah-Hilton Head International Airport (SAV). Its first landing field was built in 1918. The airport was later conscripted by the U.S. Army during World War II. The airport resumed commercial passenger flights in 1949.
(Todd Bennett/Getty Images News/Getty Images)
All Allegiant Air flights are nonstop; the company does not offer connecting flights or one-stops. Allegiant flies to Savannah only from its hub in Fort Lauderdale, FL. According to its website, Allegiant Air offers "low-low fares," scheduled services to cities through the U.S. (including small cities) and charter services to international destinations in North America. Allegiant aircrafts have between 130 and 150 coach class seats.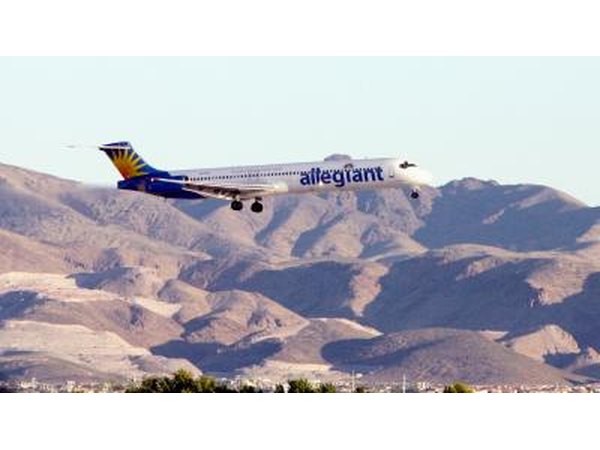 Ethan Miller/Getty Images News/Getty Images
American Eagle Airlines is a trademark of American Airlines which provides regional airline service on small jets with seating in a two-by-two arrangement. American Airlines has become a conglomeration of many airlines over the years. One of its earliest predecessors was the Robertson Aircraft Corporation, whose chief pilot in the 1920s was famed aviator Charles A. Lindbergh.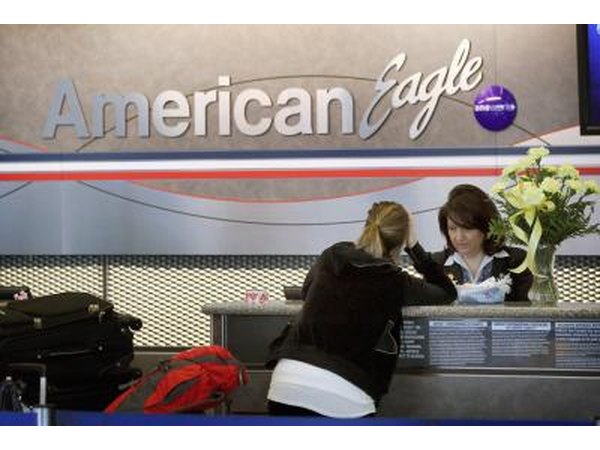 Scott Olson/Getty Images News/Getty Images
This airline began in El Paso, Texas in 1934. Its first commercial flights were within the southwestern United States. In the 1970s, Continentals route grew significantly. Eventually it began its Global Alliance program where customers may reap the benefits of Continental's One Pass luxury program with other airlines throughout the world. Continental Airlines shares its lineage with United in that they were both founded by aviator Walter Varney. The two companies began merging in 2010.
Matt Cardy/Getty Images News/Getty Images
With headquarters in Atlanta, Delta annually offers services to over 160 million people. It began in 1924 as a crop-dusting operation in Georgia, eventually carrying mail and passengers. The airline takes its name from the Mississippi Delta region that it began to serve in 1928. Merging with other companies, it has gradually become a billion dollar airline serving customers worldwide.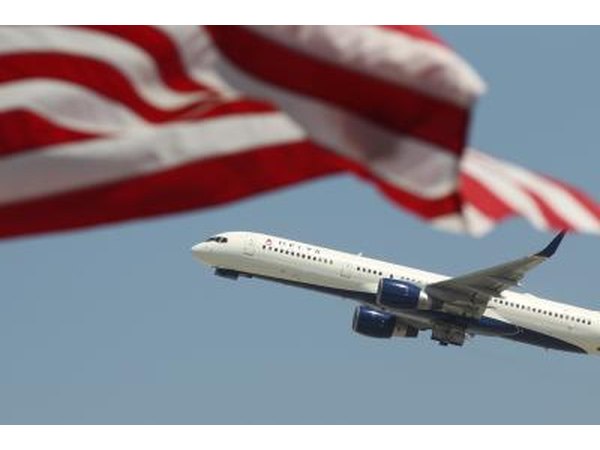 David McNew/Getty Images News/Getty Images
United Express is a branch of United Airways which serves regional routes in Canada and the U.S. United shares its lineage with Continental Airlines in that they were both founded by Walter Varney. United claims that it hired the first airline hostess when it hired a registered nurse to aid passengers in 1930. In October, 2010 United merged with Continental.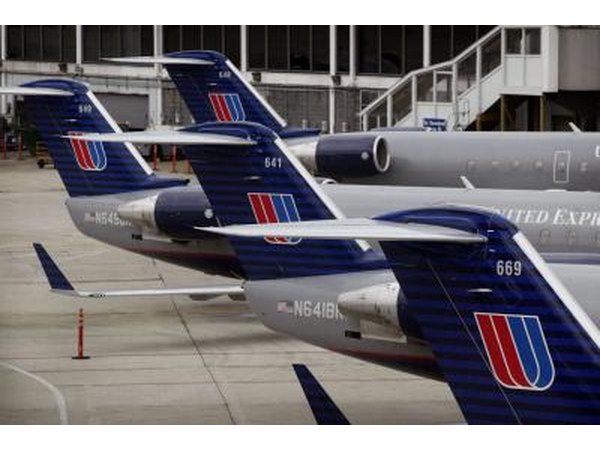 Scott Olson/Getty Images News/Getty Images
US Airways began in 1939 as a "flying post office," offering the first airmail service to many communities in Pennsylvania and Ohio. It began offering passenger services 10 years later. Since then, US Airways has merged with various airlines and grown into an award-winning, commercial airline.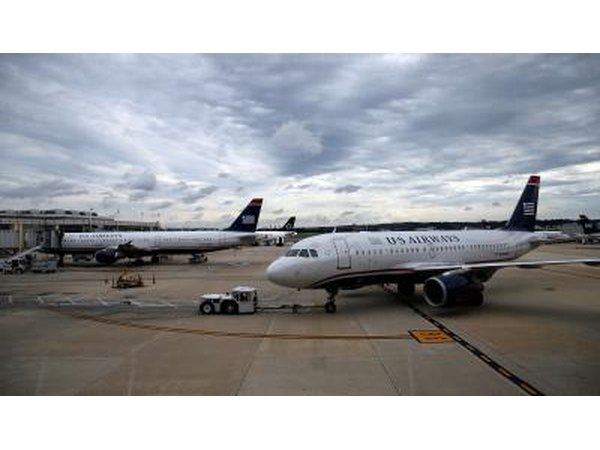 Win McNamee/Getty Images News/Getty Images
Promoted By Zergnet
American Eagle; 4255 Amon Carter Blvd. MD 2400; Fort Worth, TX 76155-2603; 800-433-7300
Continental Airways;1600 Smith Street; Houston, Texas 77002; 800-525-0280
Delta Airlines; Department 980; Atlanta, GA 30320-2980 ; 800-221-1212
United Express; 2 N. LaSalle Street ; Chicago, IL 60602; 800-864-8331
US Airways; 111 West Rio Salado Parkway; Tempe, AZ 85281; 800-428-4322