The 1987 300D is a sedan built by automobile manufacturer Mercedes-Benz. This model underwent significant changes in 1986, and in 1987, it featured a revolutionary, new engine. This diesel-fueled vehicle was imported to the United States from the Mercedes factory in Bavaria, Germany.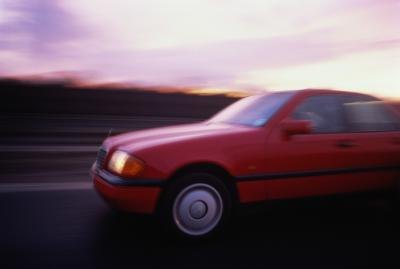 (Peter Cade/Photodisc/Getty Images)
The 1987 300D sedan features a 3.0-liter, six-cylinder, turbo-charged engine. This vehicle could reach a top speed of 125 miles per hour, and many are still on the road as of 2010. Mercedes transitioned the W123 engine chassis to the W124, which featured the OM603 engine style, installed in 1987 only. The vehicle has a four-speed automatic transmission and features rear-wheel drive. The front suspension utilized anti-dive technology through double wishbone mechanical design.
diesel storage tank image by Jim Parkin from Fotolia.com
This vehicle uses diesel fuel and gets 22 miles per gallon in the city and 27 mpg on the highway. The vehicle's fuel tank holds up to 19 gallons of diesel fuel. According to Fuel Economy, the average cost in 2010 to drive 25 miles in this vehicle is $2.69. Annual fuel cost is estimated at $1,645 as of 2010. This estimate is based on 15,000 annual miles and fuel priced at $2.58 per gallon.
gas station image by Mat Hayward from Fotolia.com
In 1986, many features that were once optional became standard on this model, and those features were continued on the 1987 model. Features include a driver-side front airbag, anti-lock brakes, power windows, a central power locking system, headlamp washers and a security system.
airbag image by Dimitar Atanasov from Fotolia.com
The 1987 300D Mercedes offers a variety of color schemes. Color choices include white exterior with blue interior, taupe exterior with red interior and black exterior with black interior. Cabin seating is stitched in leather. Wood paneling is featured on the center console and interior side boards.
Front-light of black mercedes image by Mladenov from Fotolia.com
Promoted By Zergnet