Before you begin cramming for those mid-term exams, fill your tummy with a healthy snack so you can study smart. Junk food may not literally rot your mind, but it doesn't provide the nutrition required for your brain to perform its best. Even if you need to stay up all night to study, avoid caffeine pills, which pose health risks, including caffeine overdose.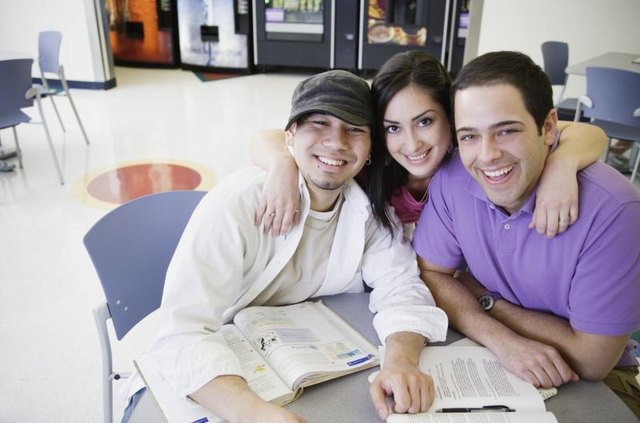 (Andersen Ross/Blend Images/Getty Images)
Whole-grain carbohydrates burn slowly, providing your body with a steady energy supply. Load up on whole grains by eating nutty brown rice, a pizza with whole-grain crust or oatmeal or noshing on a bowl of whole-grain cereal. Make a sandwich with a loaf of whole-grain bread, or prepare a bowl of whole-grain couscous or chewy quinoa. Whatever you choose, check the ingredients and ensure it's entirely whole grain; some labels are deceiving.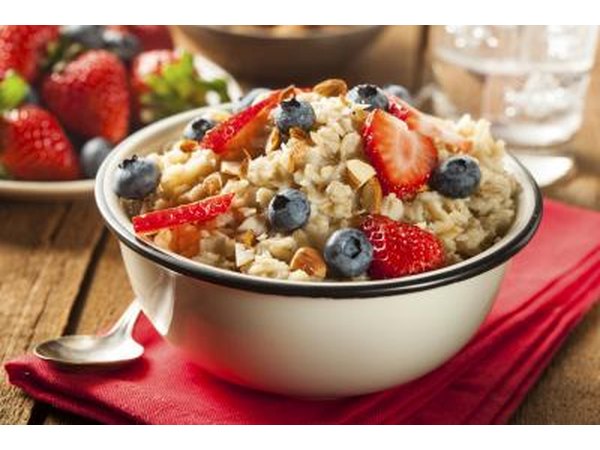 bhofack2/iStock/Getty Images
Caffeine provides the power needed to study hard, so try a buzz-inducing beverage or snack. A 6-ounce cup of coffee contains 80 to 150 milligrams of caffeine, according to the Mayo Clinic, and may enhance concentration. Black and green tea, as well as hot chocolate, are also caffeinated. If you're feeling hungry, eat caffeine-rich dark chocolate, cookies made with dark chocolate chips or java-flavored ice cream. Limit caffeine consumption to 400 milligrams a day though, or you may experience symptoms like a racing heartbeat.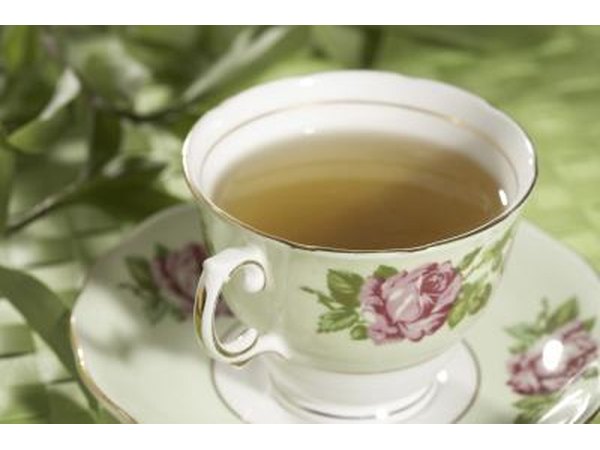 Purestock/Purestock/Getty Images
Give your mind a boost with foods containing essential fatty acids, which promote healthy brain function. Oily fish like salmon are an excellent source of fatty acids, according to the BBC, so tuck into a plate of sushi, or eat some sardines, herring or trout. Flax seed is also rich in fatty acids; sprinkle it on a bowl of yogurt or add it to bread dough. Walnut oil is high in fatty acids and can be used to make salad dressing.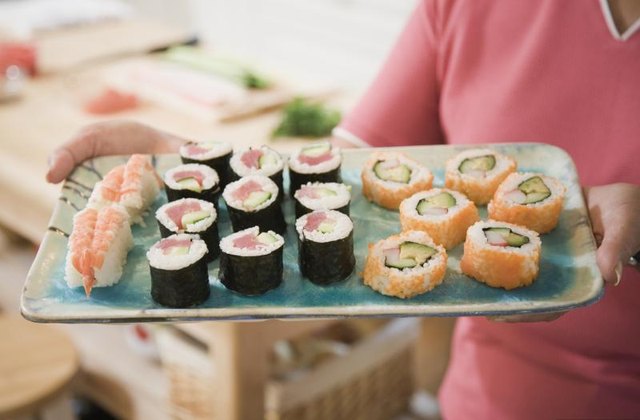 Andersen Ross/Blend Images/Getty Images
Dark-colored vegetables and fruits are packed with antioxidants and phytonutrients, which improve overall brain function. Dig into a creamy avocado sprinkled with salt and pepper, nosh on crunchy broccoli, nibble asparagus, make a kale salad, or enjoy a handful of blueberries. Tart black currants are another solid choice, and they're also high in vitamin C. Pumpkin seeds provide zinc, which aids memory, and nuts of all kinds are rich in vitamin E, which prevents mental decline.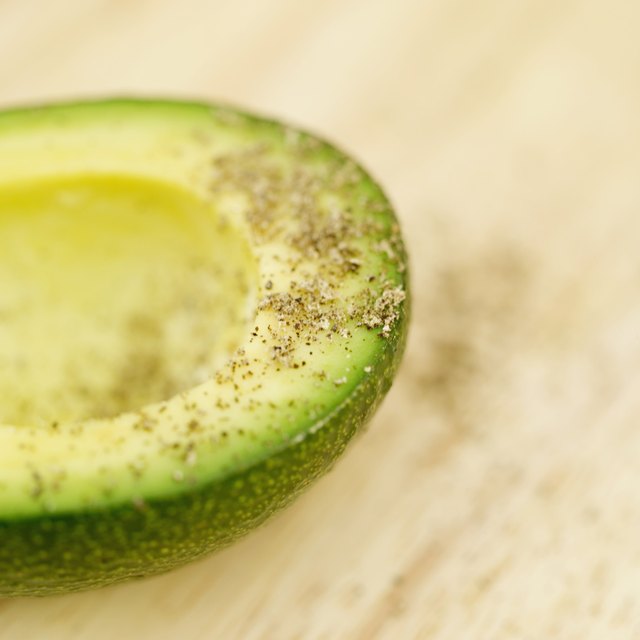 Stockbyte/Stockbyte/Getty Images
Promoted By Zergnet