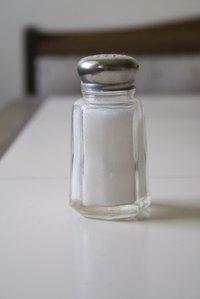 You may be among the growing number of people who have to be aware of salt intake due to health issues. All of us need a certain amount of salt in our diet to stay healthy, but many foods, including popcorn and other snacks, contain too much salt. Fortunately, there are substitutes available to keep our food from being too bland to enjoy.
About Popcorn Salt
Popcorn salt is super fine, and often concentrated and formulated to stick to the popcorn, chips, nachos, and other salty treats you love. Although delicious, most of these foods contain more than the recommended daily allowance of salt, and way more for someone with high blood pressure or edema. To stay healthy, these kinds of snacks should be limited or eliminated. Fortunately, there are numerous alternatives to popcorn salt.

Popcorn Salt Substitutes
There are several companies that make true salt substitutes. They contain potassium chloride instead of sodium chloride. The taste is more bitter compared to regular salt, but can be used by those reducing their salt intake. Since these substitutes contain potassium, consult with your physician before using them. Potassium retention in the body can also cause health issues, especially for people with kidney problems, those who have Crohn's or Addison's disease, or those on medicines to control diabetes. Salt substitutes containing potassium chloride should be taken in moderation.
Salt Free Seasonings
Salt is hidden in many foods and for some it is best to go completely salt free. Flavorful fresh or dried herbs and spices, lemon juice, or vinegar can give your food a pleasant flavor. Onion and garlic powder, cumin, nutmeg, cinnamon, tarragon, and oregano can also be used as alternatives. Gourmet seasonings are offered at many movie theaters. By incorporating naturally low-sodium foods over most convenience foods, and experimenting with salt-free herbs and spices with your food, you may never even miss the taste of salt.