Taking a quick shower or visiting a toy shop may seem a little scarier to some on the days leading up to October 31, thanks to Norman Bates, a hotel clerk who was hopelessly devoted to his mother in the film "Psycho," and Chucky, a plastic doll with murderous tendencies in "Child's Play," These famous characters join a long list of recognizable characters who have graced the silver screen in horrifying movies and become part of the culture that is the celebration of Halloween.
(Monkey Business Images/Monkey Business/Getty Images)
Irish author Bram Stoker's Gothic novel "Dracula," published in 1897, finally connected a brand name to the long-talked about image of an immortal man who drank the blood of his victims and could turn himself into a bat. Dracula has been portrayed in a plethora of ways ever since, and is one of the most iconic movie monsters in the history of film. Actor Lon Chaney, Jr. portrayed Dracula in several big screen productions, and, along with Boris Karloff, also played the part of other classic movie monsters, including Frankenstein, the Wolf Man and the Mummy. His father, Lon Chaney, Sr. played the onscreen role of another movie monster when makeup helped him transform into the Phantom of the Opera. These classic black-and-white movies are aired by many television and movie-focused channels annually in preparation and celebration of Halloween. Many generations have come to love, and fear, these characters.
Patricia Marroquin/iStock/Getty Images
Although never proven to actually exist, the Great Pumpkin is the title character of the Charles Schultz "Peanuts" masterpiece "It's the Great Pumpkin Charlie Brown," which is watched by children and adults alike every October. Jack Skellington is the king of Halloweentown in Tim Burton's holiday flick "The Nightmare Before Christmas." You also can't forget one of the world's most recognizable ghosts. Originally appearing in a comic strip, Casper the Friendly Ghost has been popping up in various Halloween-focused films for years.
Stuart Wilson/Getty Images Entertainment/Getty Images
Slasher films have become a traditional element of the celebration of Halloween and the characters who do the slashing have become ingrained in American pop culture. As the star of the "Halloween" movie series, Michael Meyers has become famous as the little boy who killed his sister while wearing a Halloween mask and grew up to kill multiple victims. Likewise, the hockey-mask-clad Jason Voorhees, star of the "Friday the 13th" series, was so popular that he got to star in more than 10 films. In one of those films, he battled with the also famous Freddy Krueger, a child murderer who was burnt alive by the children's parents but returned to kill in multiple sequels of "Nightmare on Elm Street." His most famous characteristic is his right hand, which is covered in a glove that substitutes knives for fingers.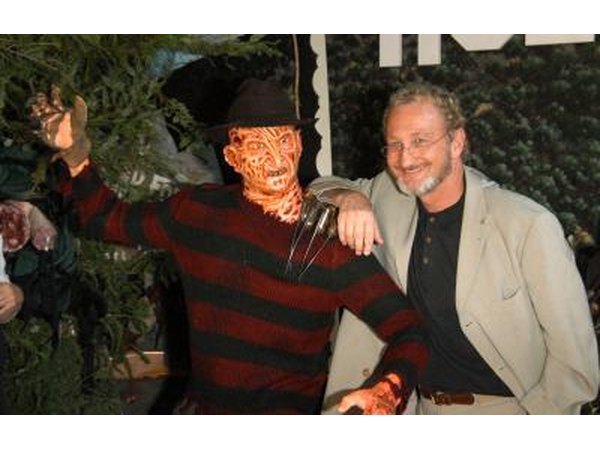 Stephen Shugerman/Getty Images Entertainment/Getty Images
Providing some comic relief from terrifying horror movies, characters such as Elvira, Mistress of the Dark, Dr. Frankenfurter from the Rocky Horror Picture Show and Edward Scissorhands from the movie of the same name have achieved an almost cult-like following among Halloween-loving movie buffs.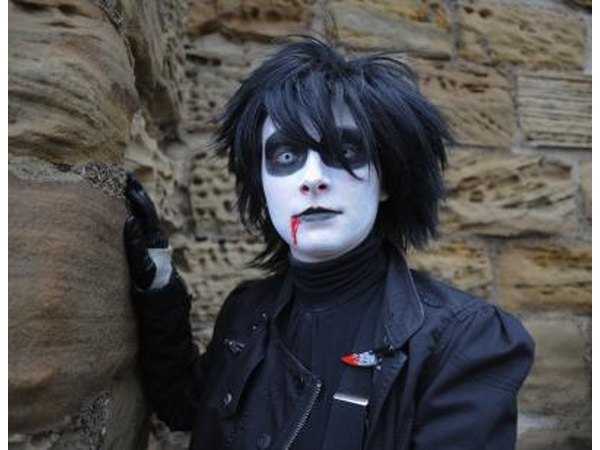 Ian Forsyth/Getty Images News/Getty Images
Promoted By Zergnet