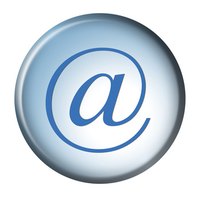 As a small business, building loyalty is important. One of the best ways to keep your name top of mind in today's connected world is to offer an email newsletter, whether you are an online small business or a brick and mortar store. Long gone are the days when you had to keep a spreadsheet and manually make a mailing list in a personal email program. Today, affordable email services make designing, sending and tracking emails easy. Finding the right email service for your small business has probably never been easier.
Constant Contact
Constant Contact makes email marketing and contact management easy with a wide array of tools and support options. Thousands of small businesses in a variety of industries rely on Constant Contact. The email service offers hundreds of professionally, designed customizable email templates. Writing and editing individual email messages is done with ease using a one-click editor. Constant Contact also offers social media button integration and has a built-in results tracking feature, allowing you to see the success of a campaign.
Constant Contact is priced with small businesses in mind, with tiered pricing related to the amount of contacts you have. And, with a risk free trial, it's easy for users to determine if it is the right email marketing program for their small business.
Mail Chimp
Mail Chimp may be the right email service for your business if you have less than 1,000 contacts: it's free to use until you collect over that threshold. Mail Chimp allows for lead capture at many third party sites or services, including WordPress. Users have access to vibrantly designed HTML templates, a contact management system and an impressive analytics feature. It also has many support options, including support videos and email marketing guides.
Cactus Connect
For small businesses selling online, Cactus Connect is a robust email marketing service with a coveted feature: email autoresponders. Automated, behavior-based email marketing provides targeted results. When you import order history from your online store into Cactus Connect, you can add your contacts to specific mailing lists--which you create ahead of time—and they are then sent a series of messages over their customer lifecycle. If a user is using a Yahoo! Store, the order history is automatically linked to Cactus Connect. Cactus Connect also offers the traditional features of an email marketing service including contact management, analytics, predesigned templates, an easy-to-use editor and support.