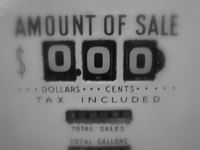 Sales organizations can take many shapes. What's important is why your organization sells in a particular way and whether it works to your maximum market advantage. For example, many companies still prefer a traditional outside sales model while others are moving that function in-house. Best practices for your organization, based on your unique circumstances, can be the difference between success and failure.
Self-Assessment
Sales organizations can be structured around product lines, geography or industries, says sales consultancy Frank Lynn and Associates Inc. In today's increasingly competitive markets, it's vital to assess your structure to see if it's working. A solid organizational structure increases the likelihood you'll be able to deliver on your sales strategy.
Individual Organization
Understand that there is no standard "template" for a sales organization, advises Mark Gilmore, principal at sales consultancy Gilmore Lewis LLC. "What works for one company may not work for another company, even in the same industry," he says. To be successful, focus on your company as an individual organization with individual needs.
Focus on Customers
Because the Internet has empowered all consumers, align your sales organization around your customer -- period, says Gilmore. Know, in detail, who your customer is and how they buy. For example, if your customer typically buys your products at a department store, have people "in territory" call on your retailers and ensure they understand your product and your customer.
Analyze Sales Channels
Analyze your existing sales channels to understand "all the different people between you and your end customer," Gilmore says. For example, if you sell to a distributor who sells to a reseller who sells to a retail store, everyone in that sales channel needs to understand what is expected of them. The best solution: sales managers who intimately understand, motivate and monitor performance.
Beyond Dealers
More and more companies are learning that a traditional dealer network shortchanges them because dealers are either not motivated or knowledgeable enough about their products, services and their customers to generate consistent bottom line results, says Gilmore. The solution: More of these companies are opening their own retail stores, supported by aggressive online marketing, advertising and interactive promotion.
Field Work
If you do sell via a traditional retail structure, hire independent manufacturers' representatives in your regional or local geographic markets, advises Gilmore. They will call on stores regularly and make sure retail salespeople are properly trained and educated about your products, services and customers. They'll also make sure your products are being merchandised correctly. When that function is handled in-house, they're called "account managers," but the key tasks are the same.
Going Online
Like it or not, more and more sales are moving online and away from traditional structures, such as retail stores, manufacturers' representatives or distributors. Ultimately, that is where most sales will move, so become a master of Internet commerce to stay abreast of the trend.
Be More Effective
The Internet also can empower your organization to increase its effectiveness by making standardized presentations online with resources such as GoToMeeting, says Gilmore. That also reduces costs of sales, such as travel, and reduces the chances of "blown" presentations in the field.
Get Everybody Onboard
After deciding upon a structure, make sure that everyone from sales managers and salespeople to technical support and customer service personnel understand it and align their daily activities with it, advises Frank Lynn and Associates.