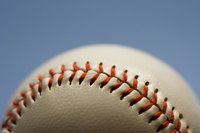 According to the Massachusetts Bay Transportation Authority, Boston's subway system consists of five lines, named after colors, to transport people throughout the city. The subway lines are red, orange, green, blue and silver. The green subway line runs mainly east to west, taking riders to and from such areas as Boston College to Kenmore; Riverside to St. Mary's; and Science Park to the Museum of Fine Arts. Convenient for visitors planning to travel the green line, hotels dot this portion of the subway system making lodging accommodations very practical.
Sheraton Boston
The Sheraton Boston, on the subway's green line, offers guests the use of an indoor/outdoor pool with a retractable roof, roof deck, Jacuzzi, sauna and fitness center with certified trainers. Guests can dine or have a drink and snack at any of the three available restaurants. Valet parking is available at the hotel, or guests may self-park at the nearby Prudential Center. Rooms and suites are equipped with a television, coffee maker, desk, iron and ironing board, hair dryer and Internet access is available at a charge of $9.95 per day, as of 2010.
Sheraton Boston Hotel 39 Dalton St. Boston, MA 02199 617-236-2000 starwoodhotels.com
Omni Parker House
Located on the subway green line in historic downtown, the Omni Parker House has been a landmark since 1855. Guests at the hotel can enjoy the 24-hour fitness center, the services of the concierge, currency exchange, a full-service restaurant and two bars which also serve light meals. Rooms and suites feature an in-room safe sizable enough for a laptop computer, a dual-line telephone, robes, iron and ironing board, an LCD television and Internet access for $9.95 per day, as of 2010.
Omni Parker House Hotel 60 School St. Boston, MA 02108 617-227-8600 omnihotels.com
Hilton Boston Back Bay
The Hilton Boston Back Bay is a 100 percent non-smoking hotel. Guests at this green-line hotel are offered services such as laundry, babysitting, concierge and foreign currency exchange, dry cleaning and an on-site restaurant and lounge. A complimentary fitness center and swimming pool are also made available. Rooms and suites offer guests a 32-inch television with HBO and ESPN, coffee maker, an in-room safe sized for a laptop and a work desk. Internet service is available for a fee.
Hilton Boston Back Bay 40 Dalton St. Boston, MA 02115 617-236-1100 hilton.com
Copley Square
Copley Square is a recently renovated boutique hotel. Located on the subway's green line, this restored hotel offers a casual restaurant for breakfast and dinner, a dance club, martini bar and lounge, featuring free Wi-Fi. Complimentary wine hour is from 5 to 6 p.m. daily in the lobby lounge, bottled water is supplied during turn-down service and guests can request in-room spa services. Room and suite amenities include complimentary Wi-Fi access, television, mp3-clock radios and room service.
Copley Square Hotel 47 Huntington Ave. Boston, MA 02116 617-536-9000 copleysquarehotel.com
The Colonnade
Located along the subway's green line, the Colonnade boasts the city's only roof-top pool. The hotel also offers guests the use of a fitness center, complimentary high-speed Internet access, a French bistro, room service and concierge services. Rooms and suites include a 37-inch television, DVD player, marble bath, coffee maker, work center and floor-to-ceiling windows that open.
The Colonnade Hotel 120 Huntington Ave. Boston, MA 02116 617-424-7000 colonnadehotel.com
Marriott Copley Place
This downtown hotel on the subway's green line offers wireless Internet in public areas. Guests can make use of the fitness center, pool, room service and may also request a massage. Room service is offered 24-hours per day. The hotel also offers a casual restaurant serving breakfast, lunch and dinner, as well as an on-site Starbucks. Guest rooms include an in-room safe, writing/work desk, iron and ironing board, coffee maker and hair dryer. Suites include room amenities in addition to a shower/tub combination, a sofa and dining table for six.
Boston Marriott Copley Place 110 Huntington Ave. Boston, MA 02116 617-236-5800 marriott.com