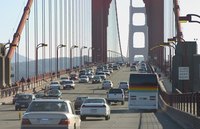 According to the National Highway Safety Administration (NHTSA), over 12 million motor vehicles are in accidents every year. A car accident is emotionally and often physically painful. Thinking clearly may prove difficult after an accident; however, it is vital to handle the situation as efficiently as possible. Understanding how the process works and what questions to ask at the scene and with your insurance adjuster will make the best of an unfortunate situation.
Dealing with an Accident
When an accident occurs, you need to quickly make decisions. If the accident is more than a minor "fender-bender," you may need to call 911 for emergency assistance and help injured parties. After the immediacy of dealing with the situation has been handled, you will likely provide a statement to the police. Do not discuss the accident with anyone other than emergency personnel and do not admit fault for the accident regardless of the circumstances. If the accident is not life-threatening, you will need to ask the other driver for information such as driver's license number, insurance information and contact information. If a camera is available, take pictures for future use. As soon as possible, you should contact your insurance agent and ask relevant questions you are unsure of. For example, you may not understand your policy's rental car procedure or you may ask specific questions about how to submit the accident report or claim.
Car Insurance Coverage
Car insurance coverage has many options that you need to be aware of before an accident occurs. According to Accident Zone, an average car insurance policy provides approximately $100,000 for each person or a total of about $300,000 for each accident. Property damage aside from the collision is typically around $50,000. Your rental reimbursement may be approximately $40 per day; however, there is a maximum number of days for a car rental. Ask your agent specific questions when you obtain the policy or when you renew the policy. The worst time to ask questions about towing, for example, is when you are waiting for a tow truck alongside the highway. Taking time to understand what the policy means gives you more knowledge. It also shows you the personality of your insurance agent. If the agent is irritated or bothered at answering your questions, he may be even worse to deal with after an accident.
Providing Information on the Claim
Submitting a claim or providing information about an accident may raise many questions about your rights and responsibilities. By not providing information correctly, you may not receive benefits you are entitled to. A claim letter is a legal document and should present the facts as accurately as possible. The letter should include details of the accident such as information about your car and the other person's vehicle. If you have an estimate for repair, provide the details of the estimate or attach copies. Provide details about injuries you received, where you received treatment and any information you have about other injured parties. Provide information about time lost from work and any other issues you encountered due to the accident. Review your policy carefully as you write the letter. Omitted information may make the process more difficult later.