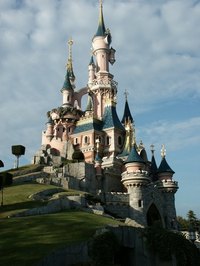 At both Walt Disney World in Florida and Disneyland in California, there are indeed ideal times to visit the parks. If you are not restricted by a school schedule, visiting during certain times of the year, week, or even day can result in a Disney vacation with minimal crowds and short wait times for your favorite rides and attractions.
Best Time of the Year
In general, Disney parks are least crowded when children are in school and not on holiday breaks. You can expect maximum crowds Memorial Day through Labor Day (summer break), Thanksgiving Day, Christmas Day through New Year's Day (holiday vacation) and the weeks preceding and following Easter (spring break). Visit the parks in January through the beginning of February, September through mid-October, or during the first three weeks of December for minimal crowds and waiting times.
Best Time of the Week
The day of the week does not determine how many guests will visit the parks at Walt Disney World, because most of the park's guests are vacationers, not locals. However, whichever park opens early for Extra Magic Hours will most likely be the most crowded on that day. On the other hand, the day of the week is an important factor in Disneyland attendance. Many Los Angeles locals visit the park during the weekend since their week is occupied by work, so Saturdays and Sundays are Disneyland's most crowded days. Tuesdays through Thursdays are the least crowded.
Best Time of the Day
Attendance is high in the morning and early afternoon, because most visitors want to start early and get the most out of their day. Many families, especially those with smaller children, retire back to their hotels in the late afternoon before dinnertime to rest and eat before heading back to the parks. Take advantage of this time if you can. The parks should be less crowded and the wait times shorter.