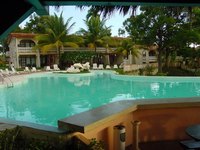 Traveling to Cuba is like traveling back in time with its antiquated American cars and crumbling Colonial-age structures lining the streets. Fading images of Che Guevera can be seen around every corner, a reminder of the Cuban Revolution and the U.S. embargo. Beyond its turbulent history, Cuba offers some of the finest beaches in the Caribbean and is just 90 miles off the coast of Florida. Tourists can enjoy Cuba's strong culture in their food, music and resilience of the people. Canadians who want to travel to Cuba will need to have a valid passport to do so, which includes certain requirements.
Passport Application.
You will need to fill out a Canadian Passport Application if you do not have a passport. You may apply for a passport in person at any Canada post office, Service Canada Centre or any Passport Canada location. You must fill out the application, which is three pages long, and bring two passport-approved photos of yourself that were taken in the last 12 months.
You must also get someone to validate your identity, a guarantor to fill out the Declaration of Guarantor section. This person must have already have a Canadian passport, and has to have known you for at least two years. You also need proof of Canadian Citizenship, such as your original birth certificate or certificate of Canadian citizenship, and any expired passports you may have. Finally you will need one other form of identification, such as your Canadian health card or driver's license. A passport must be valid up to one month after your intended return from Cuba to enter the country.
Passport Fees
The fee for a Canadian passport if you are living in Canada is $87 Canadian or $85 U.S. If you are a Canadian living in the United States, the fee is $97 Canadian or $95 U.S. Acceptable methods of payment are credit cards, debit cards and certified check or money order payable to the Receiver General of Canada. Cash is not accepted. Fees for passport renewals are the same price.
Tourist Card
In addition to a Canadian passport, Canadians traveling to Cuba will need a tourist card. This is Cuba's version of a visa. Typically tourist cards are provided as part of the airline cost or tour fee when you are booking your trip to Cuba. You may also obtain a tourist card at a Cuban government office in Canada. If you are intending to travel to Cuba for any other reason than being a tourist, you must apply for that specific visa. You must apply for a personal, business or student visa in person at a Cuban government office.