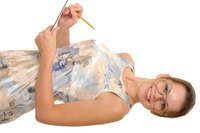 Internal quality audits are essential for a proactive approach to ensure corporate readiness for an outside audit and also to identify any potential quality gaps. An internal audit is often conducted within a company's quality management system (QMS) and serves to establish how much control the business has over its respective functions. Preparing a checklist in advance helps provide guidance for the internal audit.
General Controls
When developing a QMS checklist for an internal audit, it is important to start with a focus on your company's general controls. Document control is one such general area that plays the vital role of establishing traceability. Examining records is a major part of an internal audit. Along with document control, orientation and training programs need to be audited. It is important for any company to show that its employees are properly trained and know how to perform their jobs.
Facility Controls
As an internal auditor, you should make sure to pay attention to such considerations as the actual facility itself. Take a look at the grounds and make sure that everything is being maintained properly. Ensuring safety is a key responsibility of an internal audit and this falls under the realm of facility control. Environmental controls, such as lighting and clean air, need to be inspected to assure proper functionality. Facility maintenance and housekeeping also includes any pest control programs. These need especial consideration for industries that produce food or medicine.
Equipment Controls
After looking at the controls exhibited for the facility as a whole, you need to audit the equipment used in manufacturing. Every company that utilizes machines for production purposes should have a robust preventative maintenance program. While conducting the audit, take some time to determine whether your company is following the scheduled maintenance checks. Be sure to take note of any reported concerns and make sure they were properly handled.
Material/Component Controls
Raw materials are the foundation for the products manufactured in almost any industry. As an auditor, you need to spend time following the process as raw materials become finished goods. Inspect the receiving logs to make sure that all applicable standard operating procedures are being followed with regard to shipments of raw materials. Take some time to watch the materials as they are moved throughout your company's facilities. Are they being handled carefully? If not, this can result in rejected goods further down the line and an audit observation should be noted.
Operational Controls
If you've already inspected the training records, it is time to observe employees in action and make sure that they are operating equipment and performing their jobs as required. While observing employees, take note of any potential safety issues. Safety is a major component of quality in a manufacturing environment. Consider the standard operating procedures which govern the respective manufacturing processes and make sure that they are not being violated by the employees.
Finished Product Controls
The final part of your internal audit should focus on the finished product controls. The main function of this is to ensure that the finished products are safe and effective. Inspect a random sample of finished goods or request documents showing quality inspections that were performed. Take note of any product defects and find out what kinds of corrective and preventative actions were put into place. Along the same lines, take a look at customer complaints received and find out how they were addressed and what kinds of long-term preventative measures were established.