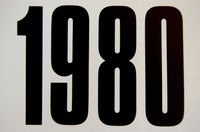 The 1980s gave us glam rock, MTV and more fashion trends than can be counted as men and women expressed their individuality with bold hairstyles, layers of eclectic clothing and tons of big accessories. Mainstream looks featured women with short hair and many layers of clothing, and men grew their hair long and even dabbled in makeup as they developed personal style. So whether you're going for the "preppie look" or trying to invoke the spirit of Madonna, keep these 1980s fashion trends in mind when you're scouring your wardrobe for the perfect '80s outfit.
Tops
Le Tigre or Izod polos--with popped collars, of course--or fluorescent-colored T-shirts topped off '80s ensembles, and Members Only jackets and Baja Hoodies were the cover-ups of choice. Sweater-vests over blouses, oversized shirts and sweaters--cinched at the waist with a belt--were "all the rage" among women in the '80s, while thin, V-neck shirts in colors ranging from pale pastels to bright neons were the favorites of men.
Bottoms
Choosing the perfect pair of pants will enhance the authenticity of your '80s outfit dramatically, as no other decade but the 1980s could have pulled off parachute pants, stirrup pants and acid-washed jeans. Bicycle shorts and miniskirts were hot items, and commercially modified jeans, with everything from pegs and spikes to paint and bleach splatters, were in style as well. "Ankle socks" with lace and layers of thin, colorful cotton socks and leg warmers were in high fashion, as were classic Vans shoes, penny loafers and unlaced high-topped sneakers.
Accessories
Accessorizing in excess was a huge trend in the '80s, and when fashion icons such as Boy George and Madonna stepped out in Wayfarer sunglasses, arms covered in colorful bangles, stylish gloves and hats, the masses followed. Men and women wore add-a-bead necklaces, Swatch watches and big, dangling earrings. Pins and patches of any kind were placed on jackets, backpacks and purses, and belts were made of either chains, spikes or studs. For women, long, tattered gloves and jelly bracelets were in style, while men wore knit-end square ties and bandannas around their knees.