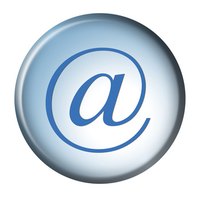 Email is one of the primary forms of communication in business. It allows people to communicate with others throughout the world in an instant, and it also provides a means of sending documents to clients and colleagues. Because email is a written medium, records of conversations can be kept, which might be useful in the case of a dispute. However, there are a number of disadvantages of email in business.
Security
One of the main problems that a company faces when using email is security. Viruses easily can be spread through this medium, and if the business does not have up-to-date antivirus software, systems could be at risk. There is also little to no control over the number of people who read an email you send; your initial recipient could easily forward private or sensitive information to several others.
Misinterpretation
A major problem with email is that it is a text-based medium, and as such you are unable to convey tone or body language through what you write. There is, therefore, a risk that what you say could be misconstrued by the recipient, which can lead to confusion, disagreement and upset.
Information Overload
It is easy to communicate documents and ideas through email, which can result in information overload. This simplicity means that a person could easily forward any shred of information--relevant or otherwise--to one or many recipients, clogging their mailbox and frustrating colleagues and clients.
Impersonal
Email is often used as a marketing tool, and because it is impossible to tailor each email to include the recipient's name, marketing companies will often simply say "Dear Customer." This is impersonal and can alienate potential clients, causing loss of income and profit, as well as a decrease in reputation.