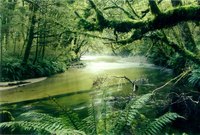 New Zealand is famous for its hilly, green landscapes and unusual animals. Enjoy a RCI timeshare vacation rental during your stay in New Zealand. Most timeshares have the amenities of a home such as a kitchen and living room area that can be used for an extended length of time. These timeshare are available to RCI subscribing members.
Club Lavaud
Akaroa was discovered by the French in 1770 and is the most French of all New Zealand cities. Club Lavaud in this quaint fishing village is a great place for recreation with area tennis courts, golf, beaches and horseback riding. Akaroa is also famous for its Hectors dolphins and there are local tours that allow you to swim with the majestic creatures. Also nearby are opportunities for four-wheel drive scenic nature tours, sea kayaking, penguin tours, horse treks and cycle tours. Club Lavaud has an on-site playground and in-room amenities include a telephone, laundry facilities, full kitchen, washer and dryer, dishwasher and microwave.
Club Lavaud Cnr State Highway 75 and Rue Lavaud, Akaroa 3-304-6888 www.monad.co.nz/resorts/Club-Lavaud/

Central Precinct Hotel
Centrally located in Auckland, the Central Precinct Hotel offers timeshares conveniently close to downtown shopping and attractions. Enjoy the bustling cosmopolitan area or escape to vineyards, forests, islands and beaches— all within half an hour of downtown.The hotel has a pool, exercise equipment, sauna and laundry facilities. The timeshare rooms are outfitted with a telephone, full kitchen, washer and dryer, dishwasher and microwave.
Central Precinct Hotel 6 Lorne Street Auckland, 1010 New Zealand 9-909-5800 www.centralprecinct.co.nz

Oaks on Hobson
Also in Auckland, the Oaks on Hobson provides a comfortable timeshare rental amid the popular cafes and restaurants of Auckland. Spend your days sailing, horseback riding on a white sand beach or exploring—or even bungy jumping from—the Auckland Harbour Bridge. Partake in the nightlife at the nearby Skycity casino. Each Oaks is furnished with a full kitchen, telephone, air conditioning, washer and dryer, dishwasher and microwave. The Oaks also has on-site laundry facilities.
Oaks on Hobson 188 Hobson Street Auckland,
New Zealand 9-337-5800 www.theoaksgroup.com
Busby Manor
The picturesque Bay of Islands in New Zealand is the setting for the Busby Manor located off of Paihia Beach. Guests at Busby Manor can explore the ancient kauri forests in the area or enjoy activities in the Bay of Islands such as diving, waterskiing, windsurfing, scuba diving, boating, fishing, golf, tennis, horseback riding and live entertainment. Busby Manor units are one or two bedrooms. The hotel has an on-site beach, pool and laundry facilities. Each timeshare is outfitted with a full kitchen with a dishwasher and microwave.
Busby Manor Marsden Road Paihia Bay of Islands,
New Zealand 9-402-7526 www.busbymanor.co.nz

The Countrytime Club
Omarama is a virtual outdoor playground with ski runs, lakes, horseback riding, hunting, boating and fishing. The Countrytime Club rests in Omarama and is a mile or less from most of these activities. Choose a studio, one bedroom or two bedroom apartment at this timeshare resort. Countrytime offers an on-site restaurant, tennis courts and laundry facilities. Some rooms are outfitted with a partial kitchen.
The Countrytime Club State Highway 8 Omarama,
New Zealand 3-438-9894
Turner Heights Townhouses
With its mountains, lakes and rivers, Queenstown is a perfect spot for recreational activities throughout the year. Enjoy skiing, tennis, swimming, trout fishing and many other outdoor adventures. Turner Heights features an hot tub after a long day of energetic activity. Each apartment is outfitted with a telephone, full kitchen, washer and dryer and microwave. One or two bedroom units are available.
Turner Heights Townhouses Top of Turner Street Queenstown,
New Zealand 3-442-8383 www.turnerheights.co.nz