The required documentation for treatment covered by Medicare can be substantial depending on the patient's needs. Within the healthcare industry it's generally the nursing staff whose responsible for generating the documentation supporting health-care treatment covered by Medicare. Skilled nurses commonly begin the utilization review (UR) process, which qualifies patients for treatment by a skilled nursing facility (SNF). Proper documentation is instrumental in obtaining the Medicare payment for services.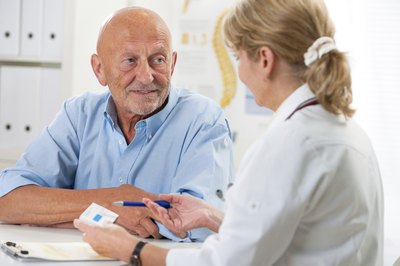 Admission Certification
An admission certification is the document indicating that the patient requires skilled care. In-patient admissions must be certified as medically necessary to be reimbursed by Medicare. Admissions certification is not required for women delivering babies. This document must be signed by the physician and justifies the patient's admission for treatment.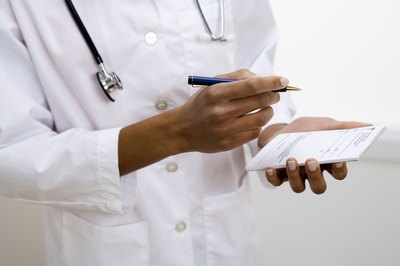 Recertification
The second phase of the UR process requires that patients receiving care be re-certified for treatment at regular intervals. Re-certification is also referred to as a "continued stayed review." This documentation verifies that the patient continues to need the care of skilled medical staff. When the patient's condition changes, the Health Care provider must contact a physician reviewer, who will examine the care being provided. If his health improves, the physician may release the patient without a review from Medicare.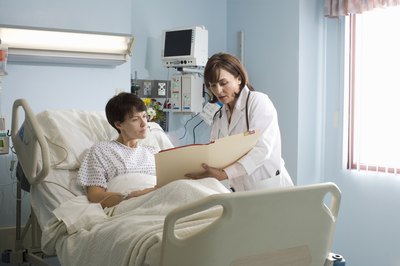 Clinical Records
The maintaining of the patient's clinical records begins before admission and continues through discharge. These daily records are usually maintained by the nurse who is caring for the patient. Clinical documentation chronicles the patient's diagnosis, medical treatments, medications and any related conditions. This documentation acts as an audit trail to support the required treatment. Maintaining clinical documentation is mandatory to comply with Medicare as well as state requirements. These medical records are reviewed by Medicare to justify reimbursement for care.