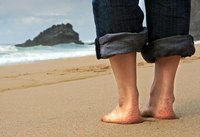 Nothing is more exciting than embarking on a vacation to an exotic place. When traveling, there is a lot to remember. Nothing can ruin a vacation faster than forgetting to pack your hotel confirmation tickets or your cell phone charger. Avoid disaster by making a list of everything you will need to pack for your trip and double check that list before you head to the airport.
Travel Documents
When heading out on vacation, be sure to include all your important travel documents like your passport, a photo ID, a visa (if required), immunization record, travel itinerary, airline tickets, hotel confirmation, medical insurance information, rental car and shuttle info, and emergency contact numbers.
Essential Items
Essential items to bring along with you on your trip are any prescription glasses or sunglasses you may have, your wallet, all your credit cards including long-distance cards and your health card, money in small bills for tipping, debit card, traveler's checks, tissue, a travel first aid kit, luggage and car keys if you need them. Bring along a camera with film or a charger and always have extra batteries on hand. Also make sure you have your cell phone and a cell phone charger with you. You will also want to bring reading materials and pack of playing cards for lazy afternoons.
Traveling with Children
If you are traveling with children, then be sure to pack things that will keep them entertained during the long flight and any long car trips you may have to take. Pack an iPod or Walkman with headphones and extra batteries. Pack a hand-held gaming system with batteries, individual hand wipes and toys for young children.
Toiletries
Bring along all your essential toiletries and be careful to never pack prescriptions in your checked luggage. Pack pain reliever, motion sickness pills, daily vitamins, hand sanitizer, facial cleanser, lotion, shampoo, deodorant, toothbrush and toothpaste, mouthwash, combs and brushes, sunscreen, insect repellent, make-up, razors (must be in checked luggage) and nail files and nail clippers (must be in checked luggage). Be sure to bring extra sanitary pads or tampons.
Clothing
A vacation to a tropical place can be a complete disaster if you forget your swimsuit. Don't forget: swimsuit and swimsuit cover-up, beach towel, flip flops and sandals, pajamas, jewelry for dinner and nights out, a formal dress for dining, shorts and summery tops and a light weight jacket or sweater (or both) for chilly nights or days, a pair of jeans and some long sleeve shirts.