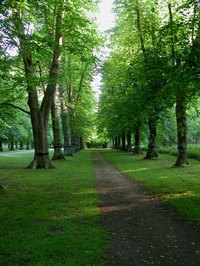 Fairfield Glade is a retirement community and resort in Tennessee, located between Nashville and Knoxville. Fairfield Glade has a community center, timeshare properties and homes and land for sale. Both residents and visitors can participate in a wide range of activities indoors and outdoors. The cool summers of the area make outdoor pastimes comfortable and enjoyable.
Water Activities
Fairfield Glade encompasses 11 lakes, providing activities for young and old. Visitors enjoy fishing, boating and canoeing. Two of the larger lakes feature beaches for sunbathing, swimming and wading. Visitors can rent boats and fishing gear.
The resort has two outdoor swimming pools: one for families with children and one for just adults. An indoor pool, hot tub and sauna are inside the community center.
Sports and Fitness
Golf is popular in Fairfield Glade. Five 18-hole courses are available, each with a practice area, driving range, pro shop and food service area. Stonehenge, the most favored course in Fairfield Glade, was named after several natural stone walls seen throughout the course. Druid Hills is another course that features scenic mountain views and rolling hills.
Fairfield Glade has four indoor tennis courts and eight outdoor courts with night lighting. Tennis lessons and youth tennis camps are offered throughout the summer. Tennis tournaments and competitions are held at Fairfield Glade each year.
Fairfield Glade's recreation center includes a gymnasium, basketball courts and swimming pool. A health and wellness center provides an indoor track and exercise equipment.
Shopping and Dining
Fairfield Glade has a shopping mall and several food establishments. Meal options at the resort include breakfasts, steak dinners, pastas, salads, sandwiches, soups and deserts. The Legends restaurant at Druid Hills serves seasonal dishes and specials each night of the week; it features karaoke night on Tuesday and occasionally presents live entertainment.
Sightseeing
Scenic walking, hiking and biking trails let guests explore the natural beauty of Fairfield Glade. Visitors can rent bikes or join a sightseeing tour. Attractions include waterfalls, amazing mountain views and protected forests. Stables provide horseback excursions.