For diabetics and people on carbohydrate restricted diets, a "free food" is considered to be any food that has less than a five percent carbohydrate value. This rating means that you can consume 100 grams of this food and not ingest more than five carbs. While these foods may contain a very small amount of carbohydrates, the amount present is not sufficient enough to warrant consideration. This approach is successful when portions are limited to suggested serving amounts.
Meat and Fish
Meat and fish and most types of shellfish contain no carbohydrates. Crab, lobster and caviar contain small amounts of carbohydrates, but are still considered "free foods." When consuming meat and fish, it is important to keep in mind that any seasonings, sauces or breading added to the product can drastically change the amount of carbohydrates present.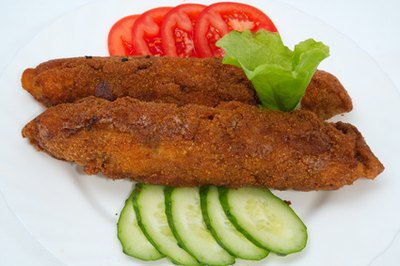 Eggs
Eggs have approximately 1.22 carbohydrates per 100 grams, making them an option for people who are on a carb-restricted diet. Eggs that are boiled or poached are likely to contain less than 1 carb per 100 grams. Eggs that are fried, on the other, will pick up a small amount of carbs from the frying liquid.
Cheese
Many types of cheese contain less than five grams of carbohydrates per 100 gram serving. These cheeses include Edam, Swiss, cheddar and Gouda. Cottage cheese and cream cheese also have small amounts of carbohydrates and can be considered "free foods" when portions are limited to 100 grams or less.
Vegetables
Leafy green vegetables such as lettuce, kale, cabbage, brussel sprouts and spinach are considered carb-free foods. Other vegetables to choose when on a low-carb diet include broccoli, celery, cucumbers, squash and tomatoes.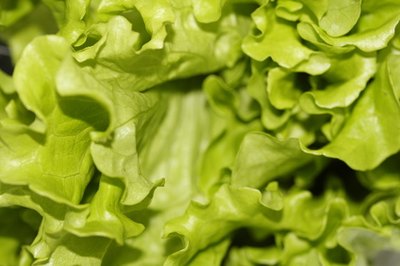 Beverages
Coffee, tea, diet soft drinks and water are all carb-free. Low calorie sweeteners are considered carb-free foods as well and can be used to sweeten beverages without changing the amount of carbohydrates present. Milk, whether whole or fat free, contains about 4.6 grams of carbs per 100 gram serving. Soy milk, on the other hand, contains 0.51 grams.