Appliances are household devices designed to assist with the performance of a task. Electrical appliances are those that receive power from a permanently attached or detachable cord that plugs into a wall outlet. Electric devices that provide entertainment are not generally considered appliances. Electric appliances are often found in the kitchen, but are also used in other parts of the house.
(Hemera Technologies/AbleStock.com/Getty Images)
Major appliances are those that are fixtures in the home, and are not portable. The oven and the stove, the appliances where food is cooked, can come as two separate units or can be a single installation. They are not always electric appliances as some run on gas. The water heater is another appliance in the home that can run on electricity or on gas. It heats the water for bathtubs and showers and for other uses throughout the home. Most homes have a single-unit refrigerator and freezer in the kitchen to keep food fresh. They may also have a separate freezer in the garage or basement for the storage of frozen foods that do not fit in the smaller combined unit. The washer and dryer in which the laundry is done are other major electric appliances found in the home.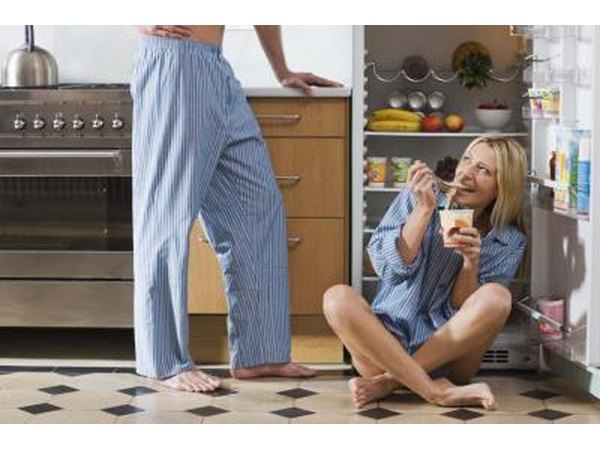 Jupiterimages/Polka Dot/Getty Images
The kitchen is also filled with a number of small appliances that are used every day. These are those items that are portable and sit on the counter or the table. Some smaller appliances, like blenders and juicers, come with an electric unit base that can hold different attachments that do different things. The blender or juicer base can operate a canister that blends liquids, another that blends dry ingredients and even act as a food processor to chop fruit and vegetables. The coffee maker is a small electrical appliance that gets heavy use in many kitchens. Other homes bake bread in a bread machine that stirs, kneads and bakes loaves of bread. The toaster can come as a unit that simply toasts slices of bread, but it is also available as a toaster oven that cooks smaller meals as a substitute for the regular oven. For quick cooking, most homes also have a countertop or attached microwave oven.
Jupiterimages/Comstock/Getty Images
Some smaller appliances are designed for personal care rather than cooking food. Women will use a blow dryer and a curling iron to style their hair as they get ready for the day. Some people use an electric toothbrush in the bathroom as well. While some men shave with a standard blade razor, some prefer to use an electric razor when trimming their mustache and beard. An alarm clock is quite often found on the nightstand table to help people wake up on time in the morning. An iron is another electric appliance that comes into play when a person is getting ready to head out for the day as they look to get rid of those wrinkles in their clothes.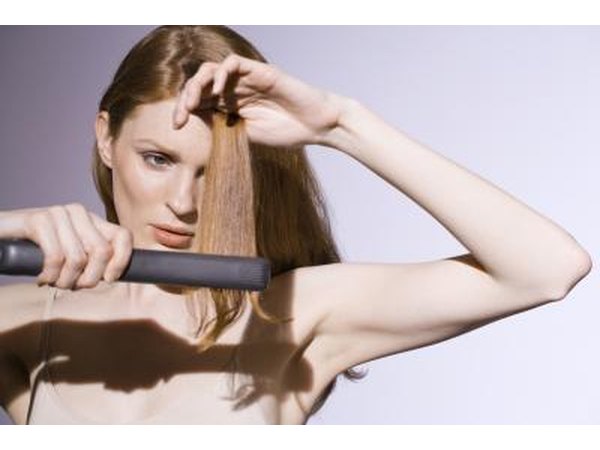 Jupiterimages/Pixland/Getty Images
Promoted By Zergnet