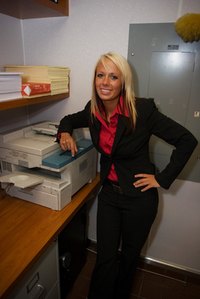 Job cost accounting takes production information and costs and calculates the average cost per unit. Cost accounting is a complicated process, and certain procedures must be followed in order to calculate accurate costs. This type of accounting system is used in many types of industries, including hospitals, repair shops and manufacturing companies.
Types of Costs
Many different types of costs are involved in job cost accounting, including direct materials, direct labor and manufacturing overhead. Direct materials include all types of raw materials used in the production process. Any type of material used in the manufacturing process is included in this category with the exception of very small costing items that are hard to calculate for production. Glue is an example of this because only a very small amount may be used and the cost is inexpensive. It is hard to calculate the cost of something this minimal. Direct labor includes all payments made to employees actually working on building the manufactured items. Manufacturing overhead is any other type of manufacturing cost not part of the first two listed. Most of the time overhead mainly consists of indirect costs, such as indirect materials and labor, depreciation, utilities and maintenance fees. These costs are difficult to track but are important to include in the cost of production.
Process
The accounting procedure used by cost accountants is to add up all costs associated with manufacturing a specific product. When the costs are calculated, they are divided by total units produced, and this amount determines the cost per unit. The process of doing this requires meticulous record-keeping and calculations. All costs must be included in order to calculate an accurate cost per unit price. This price is used as a base to determine the selling price of the manufactured goods.
Purpose
The ultimate goal of cost accounting is determining the price per unit the company spent on the manufactured goods. A cost accountant's job is calculating a price per unit as accurately as possible. The cost per unit determines the selling price of the goods, and the selling price minus the cost price determines profit for the company. After this is calculated, cost accountants compare sales of goods to cost of goods, and they analyze the profitability of the manufacturing process. If profitability is not as high as expected, cost accountants look through their calculations in an attempt to find the reasons behind it. They then try to solve the problem by changing their strategy.