Elements of Greek architecture are seen in modern homes, as well as commercial and public buildings. Architects combine these ancient elements with modern architecture in a variety of ways to decorate and enhance structures. Sometimes sections from classical elements are omitted; other times, they are replaced. For example, a pediment, the triangular form that sits above some classic Greek columns, is sometimes replaced by a balcony in the construction of a modern home or building.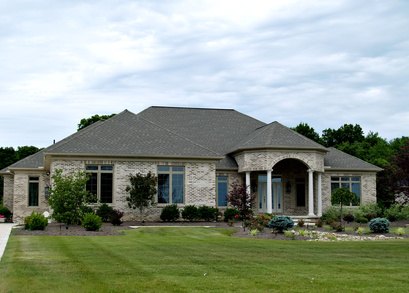 (Large New Ohio Home image by Shannon Workman from Fotolia.com)
Columns were the hallmarks of classic Greek architecture. Columns include the shaft, or the tubular column itself; a capital, or crown of the shaft; and the entablature, or rows of blocks above the columns. Ancient Greek architecture includes three styles of columns: Doric, Ionic and Corinthian. Some buildings included rows of columns, called colonnades. Ancient Greek buildings also included the temple, used for storage of treasure; the gymnasium, an open-air, enclosed space for athletics; and the tholos, a circular structure for religious purposes.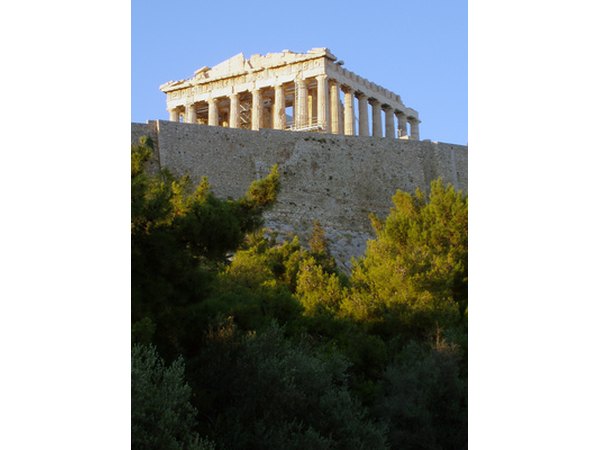 Athens image by fafoutis from Fotolia.com
The Doric is the oldest and plainest of the columns. It does not have a base like the other columns do, and its shaft is many-sided. It has a triangular, pediment roof, which is often sculpted in a particular shape. The frieze, one of the blocks of the entablature, might be sculpted or contain a pattern of three vertical lines interspersed with blank spaces. Many modern homes and commercial buildings are decorated with these columns.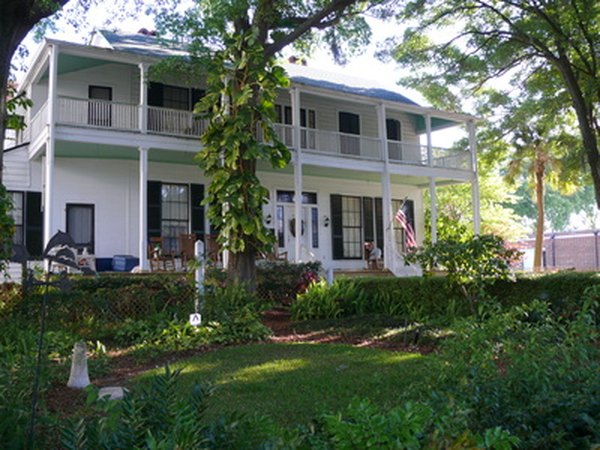 large white home image by jimcox40 from Fotolia.com
The Ionic column includes a scrolled capital, called a "volute"; a fluted shaft; a multi-layered base; and a pediment. It is taller, thinner and more elegant than the Doric column. The base has many layers. This column is visible on many modern structures.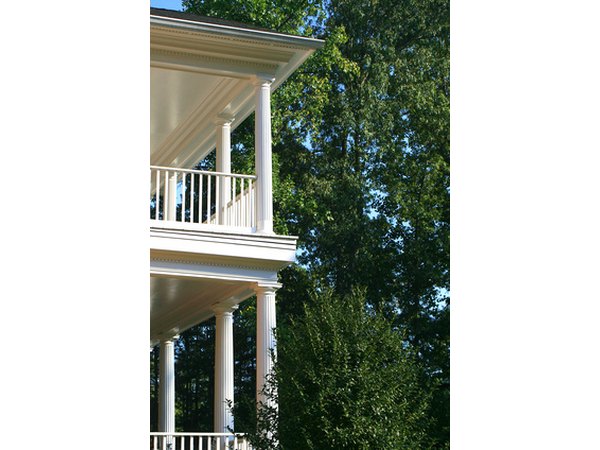 Porch Columns with Trees image by oakrise images from Fotolia.com
The Corinthian is the most ornate column. Its capital is heavily decorated with a leaf motif, usually acanthus leaves, or the leaves of a perennial herb of the Mediterranean area. It has a fluted shaft and a layered base. The Corinthian, with its flat roof, does not have a pediment. The U.S. White House, with its front colonnade, demonstrates a modern twist on Corinthian Columns, without traditional flutes running up the columns.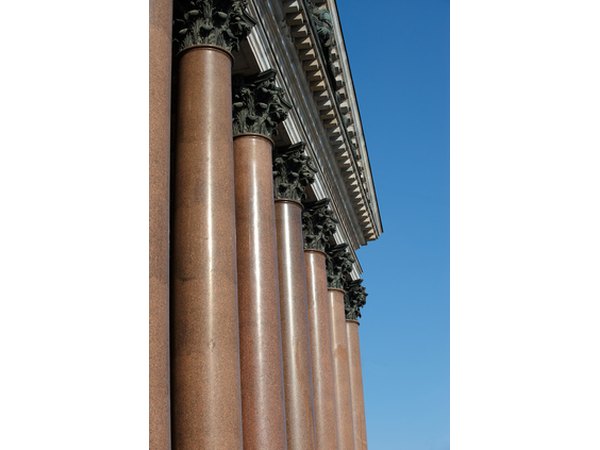 Columns image by Nikita Pryanishnikov from Fotolia.com
Promoted By Zergnet