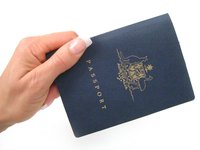 A current passport is required for all international travel, be it by land, air, or sea. The passport should be valid for at least six months after traveling to the foreign country. International travel may also require a country-specific visa, which can be obtained from a local embassy or consulate to the country in question.
Visas
Over 270 countries offer travel visas, or a stamp or sticker in the passport authorizing the bearer to be in the country for a specific amount of time. There are thousands of different kinds of visas, depending on the country and the length and type of visit. Given postage and handling time, a visa can take several weeks to obtain on your own. However, visa expediting services are available for the time-crunched.
Passport Cards
A U.S. Passport Card is a viable alternative to a passport book for traveling into another country via land or sea. However, it cannot be used for international travel by air.
Obtaining a Passport
To apply for a passport, you must first fill out Form DS-11 (see Resource 1) online or by hand and turn it into a passport agency in person. You must sign the form in the presence of a passport agent and submit it with a proof of citizenship such as a birth certificate or a naturalization certificate. Valid identification (such as a driver's license) is also required. You must also bring photocopies of these documents (front and back), as well as two passport photos and money to pay the processing fee.