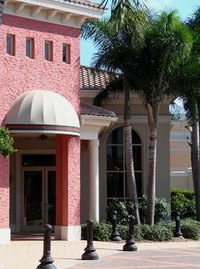 So you have your idea, your products and a solid business plan. Now you just need to have some retail space to begin your business. And what a choice there can be! Making the decision can be scary and a little overwhelming, but it can become easier if you just use common sense and ask a few key questions.
What Are The Terms?
This means, "Tell me what I will have to pay and when and for how long?" You may get a better rate for a longer lease, but you need to consider what it might cost to break your lease. Make sure you know that fee up front. Are there any considerations for the monthly rent to increase or decrease? Some people have summer rates that can be higher, particularly in a more tourist-type setting. And what are the late fees and penalties for paying late? You don't plan on trouble in your business, but you do need to plan for the possibilities.
What Are The Rules?
If you are opening an exotic fish store, you likely know if your new space allows for tanks of water. But better safe than sorry. Ask the really "dumb" questions about conditions that might create a problem later. Like, "How loud can music be played on this street?" If you have big plans for a great boutique with a DJ, and everyone else in the space wants quiet, better find out before signing a lease. Likewise, if you want to have late openings for a gallery show, make sure the electricity doesn't automatically go off at midnight.
Who Do I Call?
Your sink overflows and the toilet is stopped up, and you have a new shipment of very beautiful silk flowers that are easily destroyed by water coming in just a few hours. Who can you call at the leasing company to get the problems fixed--and fixed fast? Make sure you have not one name but several. Ask for the names of the service people they use in case you can't reach anyone who works for the leasing company. If someone is coy about answering these questions, be careful. You don't want an absentee landlord when you are leasing retail space.