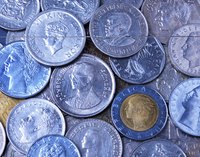 Expanding a business internationally offers the opportunity for increased revenues. If you have a successful business model in the United States, it will very likely work in other foreign markets. This opens up virtually limitless opportunities for expansion around the globe. At the same time, expanding internationally can be a difficult process, and while there are many international successes, there are plenty of failures as well. To succeed in international markets, there are three important success factors. These factors will not guarantee success, but they will greatly improve your chances of success, and ignoring these factors will almost certainly guarantee failure.
Choosing the Right Markets
Much of the success a business has internationally depends on which international markets it decides to enter. There are two basic strategies for entering international markets. The first strategy, the safe strategy, is to choose a market that is similar to your own. An example of this would be for an American firm to enter the Canadian market, which has many cultural similarities to the United States. The other strategy is to choose a market based on opportunities for growth. Currently, countries such as China and India are seen as excellent growth markets due to their growing middle class population. Choosing your market based on one of these strategies is an important factor in determining international success.
Maintaining Consistency
If you operate internationally it is very important that you maintain the consistency of your product or service. If the quality of your product varies from market to market, then it can harm your reputation internationally (including in your home market). An excellent example of this is Heineken. If you order a Heineken at any bar, anywhere in the world, you will get a product that tastes the same. This means that it is a product that people know they can depend on anywhere in the world.
Adapting to International Markets
When going abroad, it is important for a business to realize that there are differences in international markets. It is critically important to recognize differences in international markets and to adapt to these differences. McDonald's is one of the best examples of this. While McDonald's is consistently recognizable around the world, the company alters its menu slightly in every market. In the Netherlands, McDonald's offers a specialty called the McKroket; in parts of Canada the chain serves a dish known as "poutine;" and in India McDonald's offers a beef-free version of the Big Mac called the Maharaja Mac. This strategy allows McDonald's to maintain an international brand and offer local foods that people want.