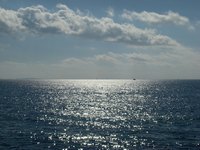 Ocean City, Maryland, is a resort town through and through. True to its name, the beaches of Ocean City offer tourists plenty of seaside resorts, fishing getaways, water sports and relaxing beach accommodations. All-inclusive resorts in Ocean City cover all kinds of vacations, from romantic escapes to fun holidays with the kids.
Clarion Resort Fontainebleau Hotel
Situated right on the beachfront, the Clarion Resort Fontainebleau Hotel offers hundreds of rooms and a sprawling conference center. Room of various size feature central air conditioning, long distance phones, balconies, wireless Internet access, kitchens, cable TV and room service. Outside of housing, amenities include an outdoor and indoor heated pool, three on-site restaurants with full bars and the Ocean Club Nightclub, offering a constant supply of live music. On-site shopping and spa services provide additional entertainment options. The Clarion Resort offers Family Packages, Holiday Packages and Golf Packages (which take advantage of Ocean City's abundant golf culture) at varying rates. Reserve online or over the phone.
Clarion Resort Fontainebleau Hotel 10100 Coastal Hwy. Ocean City, MD 21842 800-638-2100 clarionoc.com
Coconut Malorie Resort
Nestled in the wetlands of the Wright Bay Isle, the Coconut Malorie Resort offers 85 deluxe luxury suites and a variety of entertaining activities. The suites feature custom-designed furniture, balconies, cable TV, kitchens, marble bathrooms and Jacuzzi tubs. On-site recreation at the Coconut Malorie Resort includes billiards, ping-pong, a fitness room, game room, outdoor heated pool and whirlpool. Guests enjoy nearby golf, tennis, racquetball, fishing and hiking activities. Offered packages include Golf Packages, Romantic Packages, a Spa Getaway, group events and numerous holiday specials, all at varying prices. Make reservations over the phone or online.
Coconut Malorie Resort 200 59th St. Ocean City, MD 21842 800-767-6060 coconutmalorie.com
Francis Scott Key Family Resort
For families looking to enjoy Ocean City, the Francis Scott Key Family Resort exudes a family atmosphere and plays host to many amenities. Features of this resort include over 200 lodgings--from efficiencies to vacation homes--an outdoor swimming pool, two hot tubs, volleyball, basketball, a fitness room, a picnic pavilion, horseshoes, media rentals, beach shuttle service and an outdoor fireplace. Kids enjoy a variety of on-site activities, such as a kiddie pool, playground, an indoor Discovery Adventure Pool, the Pirate Sprayground, an arcade, a foosball table and Peg Leg Putt Putt golf. The resort is one mile from the beach and boardwalk and close to dining and activities including the award-winning Marlin Moon Grille. Packages, promotions and group rates change depending on the season. Reserve online or via phone.
Francis Scott Key Family Resort 12806 Ocean Gateway Ocean City, MD 21842 800-213-0088 fskmotel.com