A comb is a hair tool used to tame hair. Combs are most commonly made of plastic but are also available in wood or metal. Depending on the task at hand you may use a wide-tooth comb, fine-tooth comb, teasing comb or styling comb. Combs are universal and are found all over the world. People everywhere like to tame their tresses before stepping out.
Wide-Tooth Comb
Wide-tooth combs come in different shapes and sizes. The teeth are thick and generously spaced, up to 1/2 inch apart. The wide spaces allow the comb to glide through the hair. This type of comb is commonly used for detangling and fluffing hair.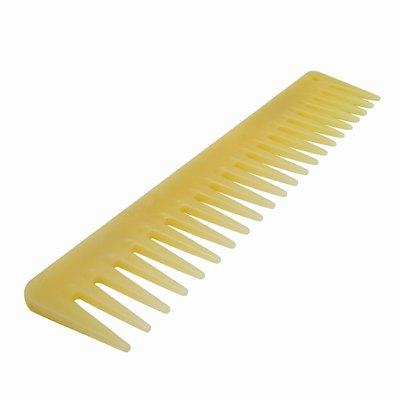 Fine-Tooth Comb
A fine-tooth comb has thin teeth that are spaced very close together. It may have a narrow tail on one end that acts as a handle. The stylist can use the handle to part and section the hair. A fine-tooth comb is ideal for smoothing the hair for styling procedures like wet roller setting.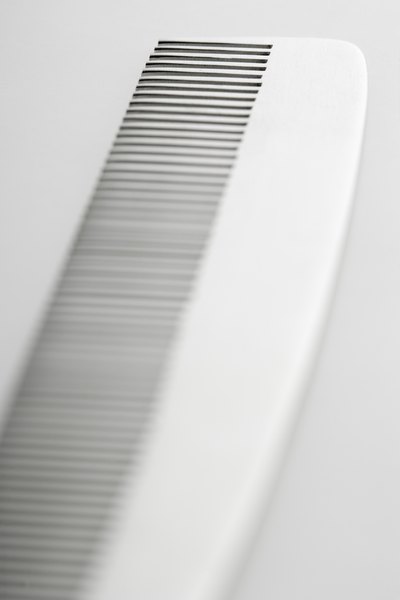 Teasing Comb
A teasing comb is similar to a fine-tooth comb in that it has fine teeth that are closely spaced. However, a teasing comb has alternating teeth that are two distinct lengths. A stylist uses a teasing comb to comb the hair toward the scalp, giving it volume and creating a teasing effect.
Styling Comb
Styling combs have two sets of teeth on each end of the comb: fine, closely spaced teeth on one end and widely spaced teeth on the other. This comb is used to smooth and detail the hair during styling.